Lakeland Fellranger series with Cicerone author Mark Richards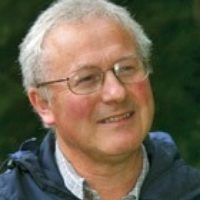 Mark Richards, linescape artist, friend of Wainwright and author of Lakeland Fellranger series, chats to Cicerone about his guidebooks.
How does it feel to have completed the series?

At the one and same time I feel really happy and a bit sad. I'm reminded of Robert Louis Stevenson's phrase "it is better to travel hopefully than to arrive". I relished each year's task and feel more than a little hollow at knowing there are no more mountain divisions of the Lakeland fells to explore with a fine tooth comb. It has been an amazing few years, the best of my life and I am hugely grateful to my publisher for giving me this opportunity to share my skills as a linescape artist and outdoor writer.
Why the Lake District? Why not Snowdonia or Scotland?
From my earliest childhood the English Lake District held a romantic attraction. I knew it from picture books and rare family visits. Yet I held a dream that one day I would get to know it intimately for myself. As the years unfolded and family life permitted, it ultimately became possible to plan and execute this wonderful task, 227 fells explored from tip to toe in an eight volume guide.
What is the one golden piece of advice you'd give to a first-time fellwalker?
Fall in love with a large-scale map be it Ordnance Survey Explorer or Harvey's. Ultimately it will be through a map that you will know the great outdoors, guides such as Fellranger are built upon a foundation of maps. But the bedrock of your adventures and most fun derived will be when you gain confidence in using a map in the field or on the fell and in all weathers.
To read more articles like this get our newsletter
Subscribe for Cicerone's latest news, articles, offers and competitions. We send an email every couple of weeks and you may unsubscribe at any time. We never send emails on behalf of third parties.