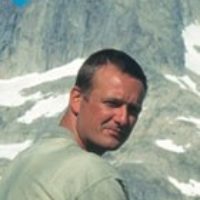 Ton Joosten
Ton Joosten grew up in the Netherlands, and in 1986 visited the Pyrenees for the first time. The range captured his imagination, and since then he has returned every year. In the 1990s he made a series of long backpacking expeditions in the Pyrenees and started to write walking guides. This, Ton's sixth guide, is about the long-distance route that he considers to be the most difficult, but also the most rewarding, walk from the Atlantic to the Mediterranean Sea: the Pyrenean Haute Route.
Ton has walked all stages of the GR10 (through the French Pyrenees), the GR11 (through the Spanish Pyrenees) and the Haute Route. He has walked every stage of the Haute Route more than once, all the stages in the high mountains at least three times, and has walked all the variants in the guide over the years. To date he has spent over 900 days in the Pyrenees, and the magic isn't over yet!
Ton will be opening a B & B (with full meals service) in the French Pyrenees in 2011. A year ago he bought a house in the small village of Ayet, in the famous Vallée de Bethmale (Couserans region, the western section of the Ariège). It is a typical village built against a steep slope. The views from the village and my house are magnificent. Ayet is an excellent base for walks and cycling tours, and he has names the B & B Le Petit Refuge. It has four small bedrooms for the guests and has place for eight persons. It is very basic but has a very fine atmosphere.

You can find more information here: www.lepetitrefuge.com. Ton is working on an English and French version which will be online before the end of 2010.