Coastal Walks in Andalucia
The best hiking trails close to Andalucía's Mediterranean and Atlantic Coastlines
Over 40 half and full-day walks along Andalucia's Atlantic and Mediterranean coasts. The guidebook features the best of the Subbetica range, nearly all walks falling within Natural Parks and Reserves, from Vejer to Tarifa on the Atlantic and from Estepona, Marbella and Mijas to Nerja and Almunecar on the Mediterranean. Year-round walking.
Seasons
The coastal belt of Andalucía enjoys mild weather in winter, spring and autumn, while even in mid summer walks can be enjoyable thanks to the cooling influence of the Mediterranean Sea.
Centres
The area covered by this guide stretches from Vejer to Tarifa on the Atlantic Coast, and from Estepona past Marbella and Mijas to Nerja and Almuñecar on the Mediterranean.
Difficulty
Walks are graded as: easy, easy/medium, medium or medium/difficult. Several of the walks involve some steep ascents and descents but the routes have been chosen so that all are within the capabilities of anybody in good health who walks on a regular basis. The guide contains a mixture of half-day and full day walks.
Must See
A few hundred metres from the beaches of Andalucía's southern seaboard, the mountains of the mighty Subbetica range offer some of the finest walking in southern Europe. Mainland Spain's highest peaks, some rising to almost 4000m, are cut through by deep gorges while a series of high villages facing south to the Mediterranean serve as perfect walking bases.
Overview

Table of Contents

Updates

Reviews

Downloads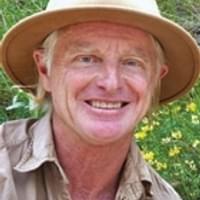 Guy Hunter-Watts
Guy Hunter-Watts has lived and worked in Andalucía since the 1980s. After studying at the universities of Santiago and Salamanca he taught English in South America before moving to the Ronda mountains where he has been leading guided walks for almost 30 years. His work as a walking guide and freelance journalist has taken him to many corners of the planet including India, Namibia, Tanzania, Latin America and Mongolia.
View author profile