Europe's High Points
Reaching the summit of every country in Europe
Sorry, the printed version of this book is currently unavailable
Enter your email below to be notified when it is back in stock. Alternatively, you can purchase an eBook version.
Delivery & Returns
Free 1st Class postage on UK orders. European postage from £2 per item. Worldwide postage from £3 per item. If you're not happy with your purchase for any reason, we'll give you a full refund.
More information...
A guide to reaching the summit of every country in Europe - driving, walking and climbing routes to the tops of 50 countries in Europe. Detailed route descriptions, sketch maps - advice on transport, seasons, grading and gear. From afternoon strolls in Malta to three-day mountaineering ascents on classic Alpine routes such as Mont Blanc.
Difficulty

from simple sightseeing (eg Vatican City) to serious Alpine climbs (Mont Blanc) - all routes clearly graded and equipment required given

Must See

for the authors, it was Hvannadalshnukur in Iceland but each reader will have their personal favourite.. Scafell Pike (England)? Mount Elbrus (Russia)? Rysy (Poland)?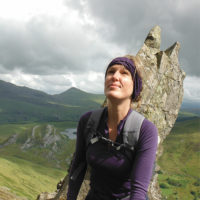 Rachel Crolla
Rachel Crolla is an outdoors all-rounder who loves hiking, biking, scrambling and climbing. Rachel is an outdoors writer and photographer who is also trained as a journalist and teacher. She has hiked and climbed across the UK, Europe and the USA. In 2007 Rachel became the first woman to reach the summit of every country in Europe, and co-wrote the Cicerone guide book Europe's High Points soon afterwards. She is passionate about enthusing the next generation of hikers and cyclists with a love of the outdoors.
View Articles and Books by Rachel Crolla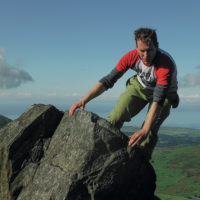 Carl McKeating
Carl McKeating is from Yorkshire. He is the co-author with Rachel Crolla of the books, Europe's High Points and Walking in the Auvergne published by Cicerone. A rock climbing and mountaineering enthusiast, in addition to ascending all of Europe's national high points, in 2010 he completed a long-standing ambition to climb all the routes in Ken Wilson's Classic Rock which he followed with a three-month climbing and mountaineering tour of America. A qualified English teacher, in 2014 Carl started work on a doctorate about Mont Blanc in British Culture.
View Articles and Books by Carl McKeating