GR20 Closed at the Cirque de la Solitude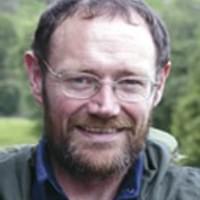 GR20 CLOSED AT THE CIRQUE DE LA SOLITUDE - an update from Paddy Dillon
On 10th June 2015, during a period of bad weather, a landslide killed at least four trekkers in the Cirque de la Solitude, on the most difficult part of the GR20. At least one other trekker is missing. The route of the GR20 through the Cirque is now CLOSED until further notice, and must not be approached.
The following stages in the Cicerone guidebook are affected...
Stage 3 - Old Course of the GR20. Do not use this short-cut, because there is NO onward access to the Cirque de la Solitude.
Stage 4 - Haut Asco to Auberge U Vallone. This is CLOSED, as there is no access through the Cirque de la Solitude.
However, the authorities have been swift to ensure that trekkers can continue along the GR20, either by using a bus service (navette), or by taking a very rough and arduous detour high above the Cirque de la Solitude. Trekkers who opt for the bus service should be ready to leave Haut Asco at 0900 and 1430 each day. The bus fare is €35 per person, and the drop-off point is the village of Calasima. A fairly simple forest walk leads back to the GR20 at Auberge U Vallone, and this link route is already mapped and described in the guidebook. If travelling in the other direction, trekkers need to be at Calasima at 1100 and 1600 for the bus to Haut Asco.

Trekkers who want to walk without breaking the route need to leave Haut Asco as if they are going to climb Monte Cinto, the highest mountain in Corsica. Follow the ascent route as far as the Pointe des Eboulis. This much is already mapped and described in the guidebook. However, the rough and rocky descent route follows newly-painted double-yellow paint flashes to the Refuge de Tighjettu. This descent is NOT covered in the guidebook, and it requires exceptional care. Do not tackle this route in poor weather or poor visibility, and ensure that you start early as the terrain is very rugged and slow-going.
For further developments, check the Parc Naturel Régional de la Corse (PNRC) website - www.parc-corse.org - and obey any directions posted along the GR20. The route through the Cirque de la Solitude will not be re-opened unless and until it has been thoroughly inspected, and any damage to safety chains is repaired.
To read more articles like this get our newsletter
Sign up today for a 20% discount on your next purchase. Join over 30,000 enthusiasts from around the world. If you don't love our mix of new books, articles, offers and competitions, you can unsubscribe at any time. We will never spam you, sell your data or send emails from third parties.