GR20 - new variant route on the GR20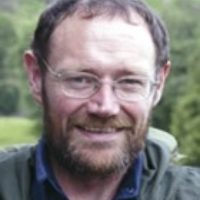 Paddy Dillon has informed us that a variant route has now been put in place at the Cirque De La Solitude on the GR20.
"The route is now fully marked with double-yellow flashes, and the steepest, rockiest parts are now equipped with ropes. According to signboards erected at Haut Asco, the variant takes 8 to 10 hours to reach the Refuge de Tighettu, though trekkers seem to be completing it in 7 to 8 hours. The distance is 7km (4½ miles) and the total ascent is 1200m (3940ft). The route involves climbing onto the shoulder of Monte Cintu, gaining the ridge at the Pointe des Eboulis, then heading towards the gap of Bocca Crucetta, finally descending to the Refuge de Tighjettu. Pictures of the route, the new markings and rope-equipped sections are available at here."