GR20 - new variant route on the GR20
Paddy Dillon has informed us that a variant route has now been put in place at the Cirque De La Solitude on the GR20.
"The route is now fully marked with double-yellow flashes, and the steepest, rockiest parts are now equipped with ropes. According to signboards erected at Haut Asco, the variant takes 8 to 10 hours to reach the Refuge de Tighettu, though trekkers seem to be completing it in 7 to 8 hours. The distance is 7km (4½ miles) and the total ascent is 1200m (3940ft). The route involves climbing onto the shoulder of Monte Cintu, gaining the ridge at the Pointe des Eboulis, then heading towards the gap of Bocca Crucetta, finally descending to the Refuge de Tighjettu. Pictures of the route, the new markings and rope-equipped sections are available at here."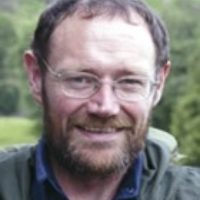 Paddy Dillon
Paddy Dillon is a prolific walker and guidebook writer with over 90 guidebooks to his name, and contributions to 40 other titles. He has written for several outdoor magazines and other publications, and has appeared on radio and TV. Paddy is an indefatigable long-distance walker who has walked all of Britain's National Trails and several European trails. He has also walked in Nepal, Tibet, Korea and the Rocky Mountains of Canada and the US. Paddy is a member of the Outdoor Writers and Photographers Guild and President of the Backpackers Club.

View Articles and Books by Paddy Dillon