James takes on Glaramara with the help of Mark Richards' guidebook.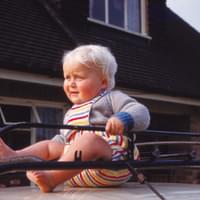 James Benson takes on Glaramara with the help of Mark Richards' guidebook. Sacred summits: Olympus, Kailash, Ararat, Athos, Glaramara, Fuji... Glaramara?
Glaramara. For me, the highest significant Cumbrian peak left to climb in over half a lifetime of stumbling around the Lake District, and one that I thought I might just leave. Just because I thought I might. I have been to known to collect hills, but have become more selective over time, especially in terms of the days that I walk out. I don't enjoy effortful walks on bad days as I used to and, when in the first week of February, I woke up to a fine day and the realisation that I had overnight turned 55, it was time to stop ignoring Glaramara and tick it off the bucket list... now.

Sacred Summit Mystery No 1: Why does Wainwright define Glaramara as a Southern Fell? Ok, I know the topographical rationale, but it's further north than several of the Central Wainwrights and could not be any more Central. Maybe south Northern? [Or at the very least, mid-Western, ahem.]
Getting to this Southern Fell via the skirts of Blencathra and the centre of Keswick, Paddy the spaniel and I were first fleeced for the privilege of parking (at central London rates) at Seatoller. A quick road stretch, then straight up the flank of Thorneythwaite Fell, on what Mark Richards resonantly dubs "the royal road to the top" – an iced path that today demanded some real care, and swiftly disappeared into snow fields.
Sacred Summit Mystery No 2: Is Glaramara really haunted by a spectral goat? I don't know where I picked that up from, and on a day as icy as this, these two billys were definitely going to cross that beck with care, although the one with four legs managed it all with so much greater style.
I had it in mind to circuit Combe Gill on a horseshoe, eventually taking in the most northerly Southern Wainwright – Bessyboot/Rosthwaite Fell – and as we climbed towards the ridge, we could see a good route down on the other side of the valley. As we topped Thornythwaite Fell, the summit of Glaramara finally hove into view and on we puffed towards something described by Wainwright as the rock step.
What a view!
From the top, what a view! From Kentmere, and beyond the distant Pennines, over the Langdales, the Coniston range and Esk Pike and the Scafells close at hand, to Gable and round over Grasmoor to Skiddaw, Blencathra and Helvellyn. Truly magnificent, and worth saving until today. As so often happens when one has a hill to oneself, some kind people obligingly popped up from nowhere, and mutual photographic activity could take place. Too cold for a selfie stick.
Sacred Summit Mystery No 3: Who is the Singing Fellwalker? I have heard of the naked rambler, but mercifully not encountered Mr Gough [today not being really the weather for selfie sticks], but suddenly this bloke appeared, singing folk songs in a fairly audible, not to say distracting, manner. At the risk of awakening some internet trolls, yes it's good to be alive and I'm happy to be in the Lakes but I'm not a fan of imposing one's musical taste on others and I wasn't too sure about this, especially on my birthday, so struck off gruffly down the snow fields towards Combe Door. I promptly wished I hadn't.
The day suddenly got a bit more serious, and I had to exercise considerable care on steeply frozen rocky slopes dropping away convexly. Good to have the ice axe, especially as we were venturing into a rough and pretty unfrequented little bit of country. The ridge along to Bessyboot via Rosthwaite Fell and the frozen Tarn at Leaves was hard going – typical knobbly Lakes walking, with plenty of up and down, not helped by some deeply crusted snow banks into which I fell wetly and on several occasions. The British Folksong Society were definitely after me. Struggling on over Bessyboot the clouds lifted and Paddy and I descended back towards Combe Gill under a blue sky. The folksong soundtrack segued effortlessly and internally into EJ Moeran. Now that's music for a fell walk.
It was good to have the ice axe
Sliding and bumbling gracelessly down Dry Gill towards the quite-full beck, something possibly human started to make itself heard; yes it was the singing fellwalker bearing back down the ridge towards us, full of the folksy joys of February… so trip trap trip trap went the path towards the overpriced car park.
Glaramara, that sacred summit finally climbed, on a magnificent day that I will remember for a long time.
If you'd like to enjoy this walk then you can purchase Mark Richards' guidebook to the Wainwright fells. Although we can't promise any folksingers will be there to serenade you.
To read more articles like this get our newsletter
Sign up today for a 20% discount on your next purchase. Join over 30,000 enthusiasts from around the world. If you don't love our mix of new books, articles, offers and competitions, you can unsubscribe at any time. We will never spam you, sell your data or send emails from third parties.