Letterbox walking on Ascension Island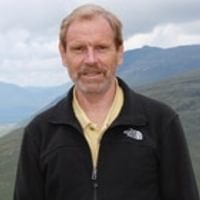 Set in the South Atlantic, just a few degrees south of the equator and almost midway between Angola in Africa and Brazil in South America, tiny Ascension Island offers a number of 'letterbox walks' which make for an attractive way of seeing the island.
Ascension measures 13km by 8km (8 by 5 miles): about the size of Guernsey. But the similarity stops there. Ascension comprises the top 859m of a multi-vented volcano that rises some 4000m from the ocean floor. The last eruption was more than 1000 years ago, but cinder cones, secondary craters and lava flows are all very evident.
First discovered by the Portuguese in 1501, Ascension remained uninhabited until occupied by Britain in 1815.
When the French emperor Napoleon Bonaparte was captured after the battle of Waterloo, the British imprisoned him on St Helena, a South Atlantic island over 700 miles south of Ascension. To deter possible French attempts to free him, Ascension Island, which sits astride the sea route from Europe to St Helena, was fortified and occupied by a garrison of Royal Marines. After Napoleon's death in 1821 the garrison was retained and Ascension became a bunkering and victualling point for British ships policing the slave trade off the west coast of Africa. The Marines built barracks and storehouses, established a water collection system to capture rain that fell on the upper slopes of the mountain and operated a farm to provide fresh meat and vegetables. Green turtles, which breed on the island in large numbers, were captured and slaughtered for their meat to supplement supplies.
The garrison was withdrawn in 1922 and control of Ascension passed from the Admiralty to the British Cable and Wireless Company, which had established a relay station here in 1899 as an important link in the company's worldwide network of underwater telecommunication cables. Despite the replacement of undersea cables by geostationary satellites Ascension still has a strong telecommunications presence, with BBC broadcasting and relay stations, a GCHQ listening and monitoring station and tracking stations for both Ariane (European) and NASA (US) space rockets launched from French Guyana and Florida (although the latter is now closed). The final change in governance came in 1964, when the British government took control, and Ascension became a British Overseas Territory alongside St Helena.
During the Second World War the United States built Wideawake Airfield on Ascension to facilitate the transfer of troops and aircraft to fight in the North African campaigns of 1942–1943. The airfield was mothballed for a few years in the 1950s, but came back to prominence during the Falklands campaign of 1982, when it became a vital staging point for British ships, aircraft, troops and supplies: for a few months it became the busiest airfield in the world. Nowadays it sees twice-weekly flights between Britain and Mount Pleasant Airfield in the Falklands, as part of the Anglo–Falklands 'air bridge'.
Plans for a scheduled air link with St Helena are currently on hold due to wind-shear problems at a new airfield. Until this is overcome, the only other link with the outside world is a passenger and mail ship, the RMS St Helena, which sails twice-monthly from Cape Town via St Helena. This link is crucial, as Ascension officially has no residents, the 800 people who live there being classed as temporary contractors. While most of the managerial, professional and military tasks are performed by British or American nationals, manual and more mundane jobs employ 'Saints', as the residents of St Helena are known. If contractors lose their jobs they are not permitted to stay.
When the British arrived the island was a barren wasteland of volcanic rock, lava flows and cinders. During the 19th century, under the guidance of the famous botanist Sir Joseph Hooker, shrubs and trees from all around the world were planted on the upper slopes of the island's highest peak, which became known as Green Mountain. These plants have thrived, and greenery now spreads down the mountain almost to the sea. Some species, particularly Mexican mesquite thorn bushes, are particularly virulent, and in some places form thick, impenetrable scrub.
The island is best known for marine and avian fauna. Once threatened with extinction, after being over-hunted for its meat and shell, the green turtle is the iconic symbol of Ascension. Over 5000 turtles nest on the beaches each year, and can be seen laying and burying their eggs in the sand almost every night between November and March. Land crabs, which live high up on Green Mountain, make an epic journey down to the sea soon after the February full-moon to spawn before returning to their lofty abode. Bird life includes frigate birds, which live on nearby Boatswain Island, and sooty terns which nest in huge numbers at Wideawake Fairs, near the airport.
Many of these reptiles and birds can be seen from the 'letterbox walks' described below.
Although most visitors come to see the turtles or bird life, or to sport fish for trophy fish like marlin, sailfish and tuna, letterbox walking is becoming an attractive way of seeing the island. The idea of letterboxing, which can also be found on St Helena, has its roots in the 17th century, before any permanent settlements. Ships from Europe would leave messages on the island for the next returning ship to take home. In 1913 a green tin box, the first permanent letterbox, was placed on Letterbox Peninsula, the extreme eastern tip of Ascension. Notes left by visitors in this box would be taken to the Post Office by the next person to come along. The modern boxes started appearing in 1979, when Sean Newberry visited the green tin box and found a letter that someone had left to be posted. He was teased by the question 'if I collect and post this letter what evidence is there that it came from the letterbox?' His solution was to place a rubber stamp and ink pad in the box to provide proof of postage. At the same time, the first new box with this facility was placed on Sisters' Peak. In time 28 more followed, all reached by interesting walks, some easy, others moderate: some require a challenging hike. The National Park authority has placed eight letterbox paths on or around Green Mountain, while three more were commissioned to celebrate Queen Elizabeth II's Diamond Jubilee in 2012. The most recent walk, a coastal path to Porpoise Point, has been added as a homage to Neil MacFall, the editor of a handy little guide to all 42 letterbox walks.
The paths vary greatly, not only in level of difficulty and time required but also in the type of terrain traversed. Difficulty is graded 1 (easy) to 5 (very challenging). Level 1 (nine walks) are generally flat or with a slight gradient: they include the Jubilee walk, a tour around the island's small capital, Georgetown. Level 2 (10 walks) usually follow a straightforward path with a steady uphill climb, typically to the top of a cinder cone. Level 3 (13 walks) often include scrambling uphill over rocky boulders or finding a way through thorny scrub. Levels 4 (six walks) and 5 (four walks) are challenging treks, often on exposed cliff ledges or with short sections of rope or ladder. Although these are more difficult, often requiring a head for heights, they are all walking paths: none require climbing techniques or equipment. Most take around 2 hours: some easy paths can be walked in less than an hour, while others (mostly the challenging ones) can take up to 5 hours to complete. To walk them all would take about 90 hours, requiring a two week stay.
Most offer a variety of terrain, from steady climbs up bare cinder cones – with the top always in view and a reward at the summit of a 360° view of surrounding craters and cinder fields – to scrambling over jagged lava flows, aiming for a tantalisingly close letterbox that takes a surprisingly long time to reach. Other walks go to the colony of sooty terns at Wideawake Fairs; to Long Beach near Georgetown, popular with nesting turtles; and to viewpoints on the rugged east coast overlooking the frigate bird nests on Boatswain's Island. The most challenging paths are to be found on the east and south coasts, with steep descents on fragile cliff paths. The paths in the Green Mountain National Park were mostly built in the mid-19th century by Royal Marine engineers to provide lookouts or to reach water gathering grounds. When built these traversed barren mountainsides, but the growth of vegetation means they now pass through thick cloud forest and require regular cutting back by volunteers. Moreover the surface is very muddy in places beneath the trees. The most attractive of these paths, Elliot's Pass, was recently pruned back and reconstructed using a grant from the UK ecological charity Blue Marine. The path to a letterbox on the 859m summit of Green Mountain (the Dew Pond Walk) passes for 300m through a dense bamboo thicket, using a boardwalk to avoid muddy ground.
Unfortunately the bamboo means there are no views from the top, but there is a length of ship's chain, dating from the time when disorderly Marines would have to carry a heavy chain to the summit as a punishment.
All the walks start from the network of asphalt roads that traverses the island. The beginning of each walk is marked with a pyramid-shaped cairn with the name of the path (or paths) that start from there clearly displayed. Some paths are well waymarked, with either cairns or small flashes of red paint on rocks at frequent intervals: some are better trodden than others, with a clear walked route on the ground; others have only an occasional cairn to guide the way. At the end of each walk (or rather in the middle, if as in most cases the walk returns to its start point) is the letterbox. These vary from simple biscuit tins in a cleft of the rocks, through wooden boxes or metal mail boxes mounted on a pole, to heavily constructed affairs with concreted sides and top. Inside, usually wrapped in a plastic bag to keep out the rain, is a box containing a rubber stamp, ink pad, visitors' book and pens. Neil Mcfall's guide has a place to collect each stamp (they all vary), but finding a level place out of the wind to place the book while you stamp it is often difficult.
The objective of each walk is of course to reach the letterbox and collect the stamp (a bit like Munro bagging), but the walks are so varied and interesting that I am sure most walkers would happily do the walk without this incentive.
To read more articles like this get our newsletter
The newsletter you will want to read! Join over 30,000 enthusiasts from around the world. If you don't love our mix of new books, articles, offers and competitions, you can unsubscribe at any time. We will never spam you, sell your data or send emails from third parties.