Lockdown in Le Marche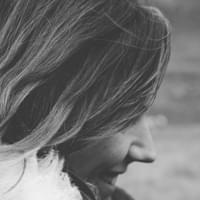 Sue Cooper, a regular walker in the Sibillini Mountains and an artist, is quarantined in Le Marche, Italy. Here, she explains that while she cannot get out into the mountains to walk, she can still appreciate them in other ways.
Send your own photos to hannah@cicerone.co.uk or use the hashtag #walkingfromhome
Here in Le Marche, Italy, we've been in quarantine since Tuesday. It's not quite as severe as it sounds – many people can still go to work but bars, restaurants, gyms, cinemas etc. are all closed. To leave the house, one it supposed to have a certificate, completed beforehand, which states the reason for it. Permitted reasons are: health reasons, exercise, shopping or returning home. You can face a fine and/or prison sentence and police record for flouting the rules.
At the time of writing this, I've been home in my lovely little town called Sarnano for 6 days. My flat overlooks the Sibillini Mountains where I usually go walking at least once a week. There couldn't be a nicer place to be quarantined! I've got enough food to last a small army several weeks and so, really, there's no need to leave the house. From a personal perspective, I'm not too worried about contracting the virus myself as it seems that serious consequences are slim at my tender age of 39. However, my family are in the UK. We worry about each other a lot and it's hard being so far away with no way of getting to one another if there's a problem.

Meanwhile, pushing aside the doom and gloom of the current situation, I'm having the most wonderful time. I'm an artist but spend much of my time 'normal life' driving from one appointment or event to another. On the rare 'home' days, all I do is just catch up on chores. Since my self-isolation, for the first time probably ever, I've had consolidated time to work on my own personal objectives, rather than trying to snatch an hour here or there.
I've completed several paintings (see below), started making and publicising painting videos, given the flat a much needed spring clean, completed several craft projects, cleaned all my jewellery and done lots of other things I've never had time to do. I feel productive and full of energy and although I'm just a few days into my quarantine period (who knows when it will finish), I'm really enthusiastic about finishing old projects and getting new projects underway. I can eat healthily and spend time cooking the things I never get time to make and I can lounge around all day in a tracksuit without makeup to my heart's content. What's not to love? I do, of course, miss family and friends but with social media these days and my two cats, I thankfully don't get lonely at all. After this is all over, I think I shall introduce this self-isolation business for at least a week every month!

Here's my latest painting video. Given I can't get into the mountains at the moment, I thought the least I could do was to paint them! If you want to see more, follow me on Suepaintsportraits on Instagram. You can also read Sue's blog about moving from London to Italy.
To read more articles like this get our newsletter
Sign up today for a 20% discount on your next purchase. Join over 30,000 enthusiasts from around the world. If you don't love our mix of new books, articles, offers and competitions, you can unsubscribe at any time. We will never spam you, sell your data or send emails from third parties.