Mountain Weather
Understanding Britain's mountain weather
Notify me
Enter your email address to be notified when this title becomes available.
A guidebook to help walkers and climbers understand weather in the UK mountains. Helps you to develop the skills to interpret forecasts, understand weather maps, and read the weather so you can make important decisions about activities in the hills. Illustrated with weather maps and satellite imagery.
Seasons
All year round.
Availability
Out of Print
Overview

Contents

Updates

Reviews

Downloads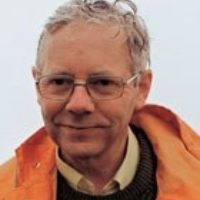 David Pedgley
David Pedgley OBE was formerly a weather observer, forecaster and instructor in the Meteorological Office. He was one-time Vice President of the Royal Meteorological Society. A hillwalker for over 40 years, he started the Society's field courses on mountain weather. This is the 3rd edition of the book, which forms a comprehensive handbook to this important subject.
View author profile