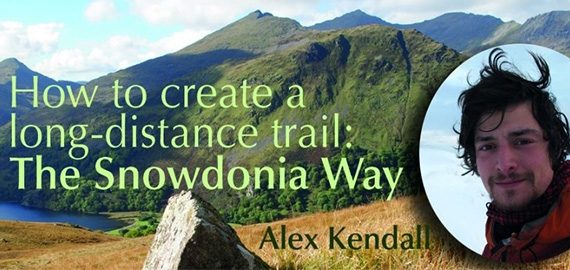 Alex will give some insight into his experiences in creating a brand new trail – The Snowdonia Way, and the process of writing a guide to describe it, drawing comparisons with some other trails that have been plotted out by one person, such as the Skye Trail, and Coast to Coast.
Our new books for April have arrived, including the long-awaited Mountain Hut Book by Kev Reynolds and Cycling the Way of the Roses. We've also got an event for you, in conjunction with the Kendal Walking Festival. Alex Kendall will be talking about how to create a new long-distance walk. Tickets are free but you must book a place. Full details are below and we hope to see some of you here on the 11th May.
New books for April
The Mountain Hut Book

An introduction to mountain huts and refuges for walkers and trekkers. Informative and entertaining, this book explores the mountain hut experience, from how huts have developed to modern-day hut etiquette. With profiles of the author's top picks, and the best hut-to-hut routes in the Alps and Pyrenees.
Cycling the Way of the Roses

Guidebook to cycling the Way of the Roses across Lancashire and Yorkshire, from Morecambe to Bridlington. A 170 mile coast to coast across the north of England split into 3 days, with alternative 4 and 5 day itineraries outlined. Maps and route profiles are provided for each stage, with advice on preparation, equipment and accommodation.
# Monthly focus
We celebrate everything that's great about staying the night high in the mountains – warm, dry and safe in a mountain hut; and then to wake to a new day of adventure. Mountain huts and bothies enable the trekker to carry only a lightweight pack on a journey through the mountains, rather than be limited to circular day walks. Each overnight stay becomes part of that journey, the atmosphere, the sunsets and views, and the strangers who become friends.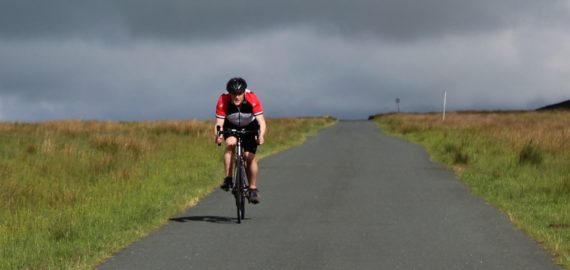 Carl McKeating set out to cycle The Way of the Roses, a 170-mile national cycle route most commonly ridden over three days, in a day. He describes the personal challenge, the brilliance of the route and the value of having a good family support team (Cicerone's Way of the Roses author, Rachel Crolla, and the couple's two young children).
Competition - win a Páramo Traveller jacket
# Competitions
Win a Páramo Traveller jacket and other prizes from Cicerone, Nikwax and Silva, all ideal for wildlife spotting and photography. You might even have the opportunity for your winning photograph to appear in print, the next time Walking in London is printed.
Have you used one of our guidebooks recently?
Help your fellow adventurers by leaving a review of your guidebook on our website. We'd love to know what you think, and any constructive criticism will go towards improving future editions of the book.