We debated long and hard about whether and when to send a newsletter, and eventually decided that a friendly 'Hi' from us was the right thing to do. Happy Easter!

For the many of our subscribers who are doctors, nurses, health workers and key workers, we thank you for all your efforts.
Most importantly, we hope you are all staying safe and surviving the lockdown and the virus. It's a challenging time for everyone, including for outdoors people largely stuck indoors. Follow the guidelines – the sooner the virus is beaten the sooner life can begin to return to feeling a little more normal.
This newsletter is a selection box of articles, advice and some little-known facts from behind the scenes, which we hope you will find a little different from much of the currently available reading. We want to give you information and inspiration from our authors and experts, and a little light fun too!
Our current status...
Our website is fully operational and a very small team are working safely in the warehouse, but please be patient if books take longer to arrive. Ebooks are available on the website, as well as Kindle versions through Amazon. Please only buy ebooks on our site if you are confident about how to download them onto a device, as we are unlikely to be able to respond to lengthy queries of this nature for the time being. There are guidance notes to help if you are unsure.
There are nearly one thousand articles on Cicerone Extra, enough to keep the most avid reader engaged for a while, and you can also download a free sample walk for all our books. You can find these at the bottom of each book page.
If you have queries, messages or any other communication please contact us by email. If you phone then you will receive an answerphone message. This will be forwarded to one of our directors who will still be working, but please be patient if it takes us longer to answer your calls or emails.

We wish you all the best at this difficult time. Thank you for your wonderful and continuing loyalty and support, and we look forward to a brighter future when we can all go out again.

Looking after yourself and those around you
Here are some thoughts gathered from the 'noise' around us – looking after the whole self, body, mind and keeping motivated.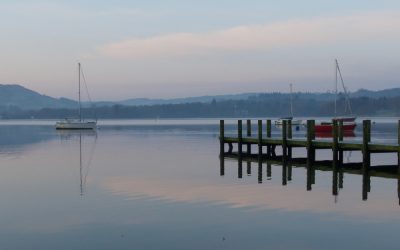 We are all in this together, so we should try to look at ways in which we have control over the situation - mostly our mindset and how we can use this time well. A healthy mind, eat well, manage news and stress, work on a good routine, learn and listen…
Look closely at nature
Here are the first of some charming and interesting little articles highlighting ways in which you can still enjoy and learn from nature.
Also, if you haven't already done so, Google Earth offer virtual tours of 31 US National Parks, and you can of course explore all over the world on Google Earth!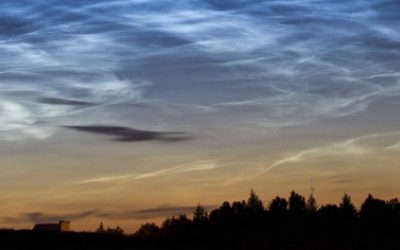 The second of a seasonal series on exploring the night sky. This article focuses on looking out for Canis Major and Sirius in the spring night sky of the northern hemisphere, just one of author and astronomer Brian Jones' occasional series to help us get the most of any dark skies when we're out and about walking, camping, or even bivvying.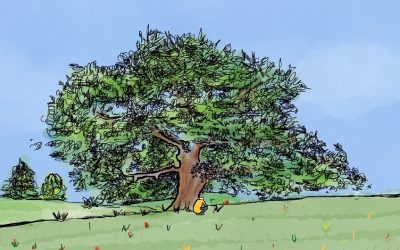 Kev Reynolds tells the story of how a tiny, hovering caterpillar stopped him in his tracks while out walking near his home in Kent. Illustrations by Clare Crooke.
Develop and brush up on your outdoor skills – indoors!
The first of a series of articles on navigation, photography and a story from one of our staff as she started fellwalking a few years ago.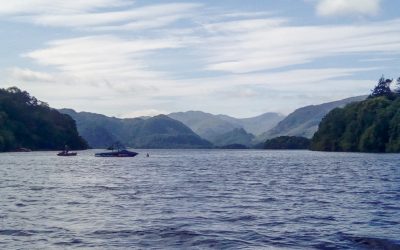 Cumbria is a fantastic part of the country for outdoor adventures, as many of our readers know. But how do you take those first steps and get onto the fells? We asked Sian, our Head of Production, how she got started after moving up from Oxfordshire to start work at Cicerone at the beginning of 2016.
New guidebooks just published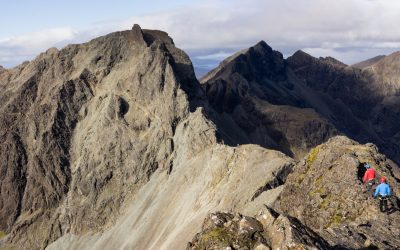 The Cuillin Ridge Light is the best ridge in the UK for mere mortals. It uses cunning and knowledge to take the easiest line, hard climbs are bypassed and the bar of necessary experience and skills is lowered. You still ascend the Munros, climb the Inaccessible Pinnacle, do a few abseils and there's enough scrambling to satisfy anyone. Adrian Trendall explains.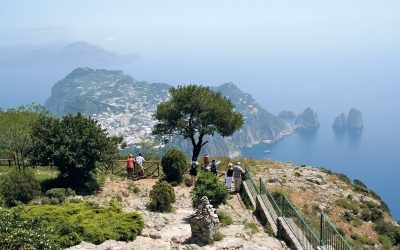 There's a lot of good food along the Amalfi Coast. Gillian Price is no fool - her guides are always for places with food as outstanding as the scenery.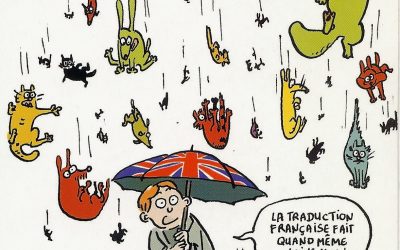 Toads and snakes, knives and forks... Here are some of our favourite translations of the English phrases "It's raining cats and dogs" from around the world.
And finally...
Factual and fun quotes from Cicerone guidebooks
'The migoi is believed to exist throughout the northern part of the country and the government of Bhutan has employed Yeti watchers.' (Trekking in Bhutan)

'Under the Republic of Dubrovnik, crimes committed when the jugo was blowing generally earned a more lenient sentence for their perpetrator, following the belief that the wind had, at least partially, driven them to commit the crime or induced their fit of rage.' (Walking in Croatia)
'The trekking route across the Gardan-i-Kaftar Pass (Route 15) has a small but manageable landmine issue.' (Trekking in Tajikistan)
AND
You know you're a Cicerone employee when…
You only have to lace up your boots or mention a planned holiday to have Hannah harassing you for an Extra article.

You have a growing bucket-list of destinations based on books you've worked on.
You are religious about making good books… and cake!
Watch out for our next newsletter!
Win a holiday trekking the Tour of Mont Blanc!
We can't go now but why not see if you can win something to look forward to?
Also, anyone who buys the current edition of our Tour of Mont Blanc guidebook will be sent the new edition FOR FREE when we publish it. It was due to be published this April but, for obvious reasons, we will not be publishing it then. In the meantime you can read the current version and plan and daydream.
Tour of Mont Blanc

An essential guidebook for walking the Tour of Mont Blanc. The 170km route typically takes 11 days to trek around the Mont Blanc massif. The TMB is recognised as one of the world's classic treks. The book describes both anti-clockwise and clockwise directions, with variants and information about huts, refuges and facilities en route.
# Competitions
Cicerone and Mont Blanc Treks are offering you the chance to win a completely free fully guided walking holiday on the "Tour of Mont Blanc".
Have you used one of our guidebooks recently?
Help your fellow adventurers by leaving a review of your guidebook on our website. We'd love to know what you think, and any constructive criticism will go towards improving future editions of the book.