Merry Christmas from all of us at Cicerone!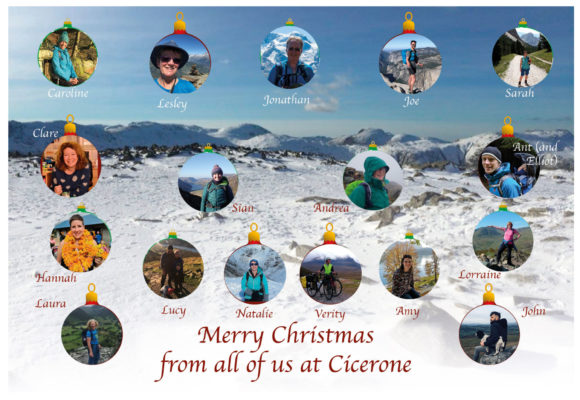 We don't have any books publishing in December but you can now pre-order our January titles including the brand new Camino Frances guidebook and map. I've also written articles on my trip to Nepal to visit the "Cicerone School" - you can read them both below. We have some more skills articles from Andy Hodgson and Pete Hawkins as well as this month's cartoon from Clare and the second part of Anne Sheehan's pilgrimage.

In other news, we will be at the Adventure Travel Show in London on the 19-20th January and tickets are on sale now. In addition to our five inspirational author talks we have workshops covering everything from your first trek to global adventures, as well as cycle touring. Workshops must be booked and paid for but each participant will receive a £20 voucher for guidebooks to offset the price of the workshop. Full details below. It's always a great weekend so we look forward to seeing lots of you there. We've got a special discount link for cheaper entry tickets but I've also got two pairs to give away. Just let me know if you want to come and I will put your name in the hat!

Have a great festive season and a Happy New Year.
Hannah
Saturday 18th January 2020 - 9:00am to Sunday 19th January 2020 - 5:00pm
Cicerone will be back at the Adventure Travel Show for 2020. There's a huge variety of talks and workshops available over the weekend as well as opportunities to meet some of our authors and ask your own questions.
Now available to pre-order
The following books are not published yet but we're excited about them and thought we'd let you know you can pre-order them now. Simply purchase through our website as normal and we will post copies out when they arrive.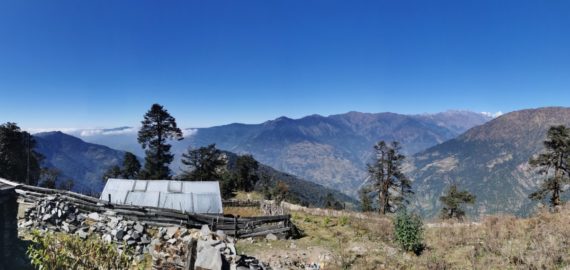 Cicerone have been fundraising to rebuild an earthquake-damaged school in a tiny village called Rawa Dolu in Nepal. Hannah was the lucky winner of a trip to Nepal to visit the school and, with a group of volunteers, paint and decorate it. It was her first time to Nepal and her first time trekking.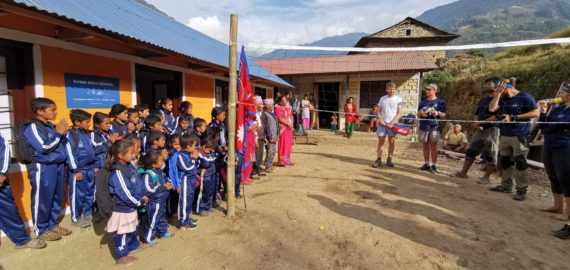 Cicerone have been fundraising to rebuild an earthquake-damaged school in a village called Rawa Dolu in Nepal. Hannah visited the school and helped to decorate it and refurnish the classrooms.
Three Peaks, Ten Tors

A guidebook to the best UK challenge walks. The 15 routes include the 3 peaks (National, Yorkshire & Lancashire), Dartmoor Ten Tors, the Lyke Wake Walk, Across Wales Walk, the Lairig Ghru, the Exmoor Hundred, the Welsh 3000s, Lakes 3000s and the Cairngorm 4000s. With notes on planning, schedules, how to choose the challenge and much more.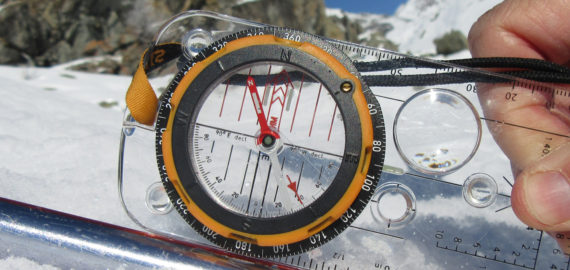 In summer the angle of a slope is of interest to the walker only in as far as how difficult it is to walk up, but in winter it can be a matter of life and death. International Mountain Leader Andy Hodges explains how to measure slope angles and therefore reduce the risk of an avalanche.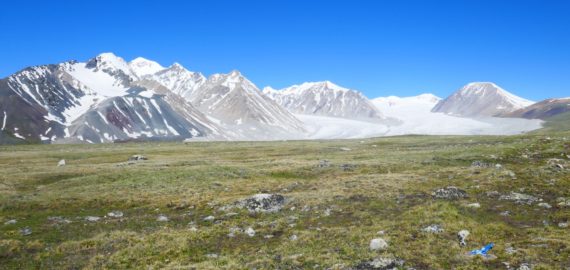 Mike Wells and his partner Christine Gordon spent two weeks in the Altai mountains, trekking to mountain summits, hidden lakes and remote valleys on the borders of Russia and Mongolia.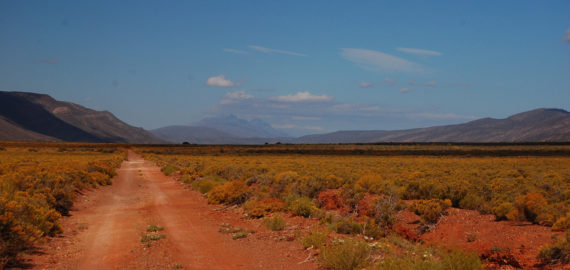 The 2400km Freedom Trail in South Africa is not a running trail or even a hiking route, but could it be? Emma Timmis decided to find out. With only her brother on his bike for support, and living on a diet of mostly rice, it was an adventure in an exotic country that they would never forget.
Have you used one of our guidebooks recently?
Help your fellow adventurers by leaving a review of your guidebook on our website. We'd love to know what you think, and any constructive criticism will go towards improving future editions of the book.