Spring is just round the corner and we are in full planning mode. We've got some adventurous titles this month, Aconcagua and Kilimanjaro are perfect if you want to do one of the Seven Summits this year. Or if you are planning a camino we have our long-awaited new edition of the Way of St James. Whatever you're planning there's lots to help you at www.cicerone.co.uk.
# Monthly focus
Beat the summer heat, and warm yourself after a long cold winter. Walking in southern Europe in the spring is often the best time to go. From Cyprus in the eastern Mediterranean, to Portugal in the far west of Europe, enjoy the wild beauty of Mallorca, the historic sites on Malta and Sicily, and a warm welcome on Corfu.
# Monthly focus
Early spring in the British Isles is a great time to get out walking. New bright green leaves on trees in the Chilterns and South Downs, snowdrops and daffodils in south Wales, lambs in the fields and fells of the Lake District. You don't need to travel far from our cities to experience the countryside – the Pentland Hills are on Edinburgh's doorstep, the Shropshire hills a stones throw from the west midlands, and you can even find some wildlife walks in London! Here are some ideas.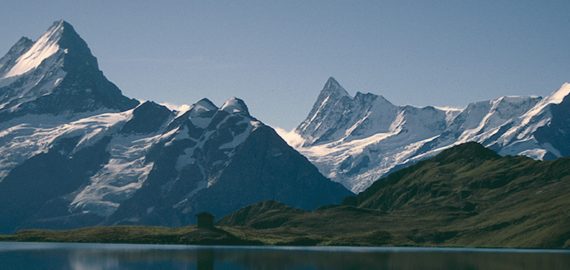 One of the most bizarre mountain experiences you can have in the Alps comes on Day 8 of the Tour of the Jungfrau Region, when you arrive on the summit of the 2970m Schilthorn. One moment you're scrambling along its narrow west ridge, the next you're in a revolving restaurant with stairs leading to a small cinema where you can sit and watch scenes from a James Bond movie. Kev Reynolds explains…