Good morning.
All of a sudden February has nearly gone and it's feeling more like Spring. This month our new books are for the Mountains of Romania, the New Forest, and the Overland Track in Tasmania - you may have seen that Sarah Williams (@toughgirlchallenges) has been hiking and Instagramming her way round it.
Our theme for the month is Bucket List and there are lots of gorgeous articles to inspire you. Our freelance designer Robin has been to Mongolia, Steve Barham has been hiking in the High Atlas and Sean Benz suggests a Tour of Ben Nevis. We also have the Cuillin Ridge Light - the way for mere mortals to enjoy the Cuillin, Mick Borroff shares his trip to Kanchenjunga and Sean Benz (busy chap) has also been walking on Flinders Island.
Finally, it's the last few days of our competition to win a Camino Francés Holiday so make sure you enter that if you haven't yet.
Best wishes for now,
Hannah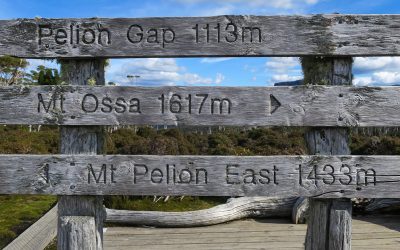 Cicerone quizzes Tough Girl Sarah Williams as she prepares to walk Tasmania's Overland Track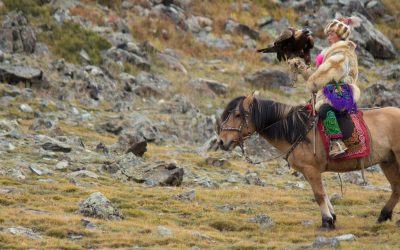 Robin Pritchard travelled to the Altai district of Bayan/Ulgii Province, in the far west of Mongolia, to spend time with the famed Kazakh eagle hunters.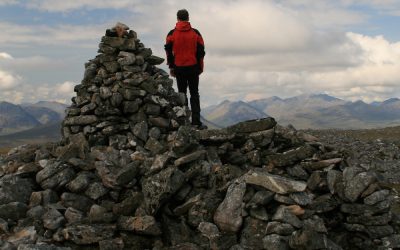 The Annapurna Circuit and the tours of Mont Blanc, the Matterhorn and Monte Rosa are just a few of the routes that journey around those high mountains and draw the adventurous traveller. Having been fortunate to have hiked those trails, Sean Benz couldn't help wondering why the UK doesn't have its own grand tour around its highest mountain.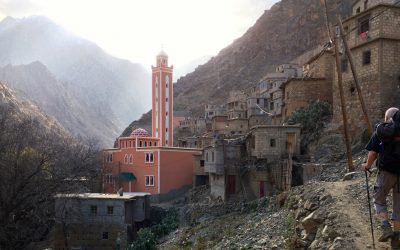 After years of being asked, Steve Barham finally went hiking in the High Atlas in Morocco, where he was warmly welcomed to its exotic and exciting landscapes.
Now available to pre-order
The following books are not published yet but we're excited about them and thought we'd let you know you can pre-order them now. Simply purchase through our website as normal and we will post copies out when they arrive.
# Competitions
We are delighted to offer an amazing prize of a holiday walking the Camino Francés, thanks to our generous friends at Camino Ways.
# Monthly focus
We all have a 'bucket list' of walking routes – for some this might be the Coast to Coast, or LEJOG. For others, the Tour of Mont Blanc and other alpine trekking routes are the stuff of dreams, as you sink into a comfortable bunk after an incredible day of walking in the mountains. For more intrepid adventurers, explorations of remote lands such as Tajikistan, Japan, the Himalaya and the Overland Track in Tasmania are made easy with a Cicerone guidebook.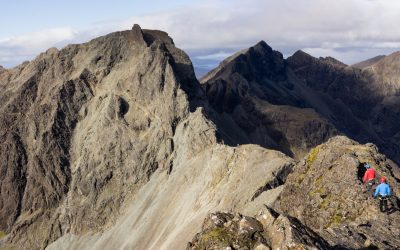 The Cuillin Ridge Light is the best ridge in the UK for mere mortals. It uses cunning and knowledge to take the easiest line, hard climbs are bypassed and the bar of necessary experience and skills is lowered. You still ascend the Munros, climb the Inaccessible Pinnacle, do a few abseils and there's enough scrambling to satisfy anyone. Adrian Trendall explains.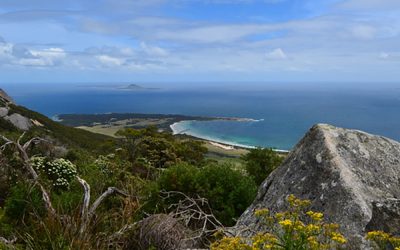 If you're looking for somewhere different, rarely visited, incredibly beautiful and with diverse walking opportunities, then Flinders Island should be ranked high on your list of places to go, says Sean Benz.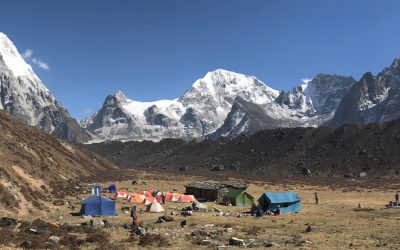 After hearing about its reputation as one of the most beautiful treks in the world, Mick Borroff decided to undertake the Kanchenjunga Base Camps trek in Nepal and see it for himself.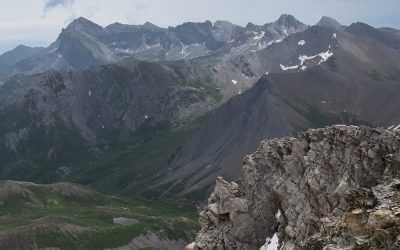 The quiet upper Valle di Bellino offers multiple options for one-day round-trip walks to the many surrounding 3000m+ peaks. It lies between the better-known Monte Viso and Queyras Alps to the north and east, and Valle Maira to the south, and is crossed by the Grande Traversata delle Alpi (GTA). John Main spent three delightful days there in July 2019.
Have you used one of our guidebooks recently?
Help your fellow adventurers by leaving a review of your guidebook on our website. We'd love to know what you think, and any constructive criticism will go towards improving future editions of the book.