This month we are publishing a new and improved guidebook to the Two Moors Way, a fantastic coast to coast route across Devon,now with a useful map booklet. We've also got guidebooks to the quiet and historic Borders Abbeys Way or the heather moorlands of the North York Moors if you would like to explore something further north. There's plenty more too!
All the best,
Hannah
The Borders Abbeys Way

Guidebook to the Borders Abbeys Way, a 68 mile circuit in the Scottish Borders, taking in 4 of Britain's grandest ruined medieval abbeys. Beginning and ending in Tweedbank, the route, which is described over 6 stages, is as rich in history as it is in pastoral charm. Relatively flat, it is suitable for people with a moderate level of fitness.
Events
More than half of the tickets for the Fastpacking event have been sold so book now if you'd like to attend.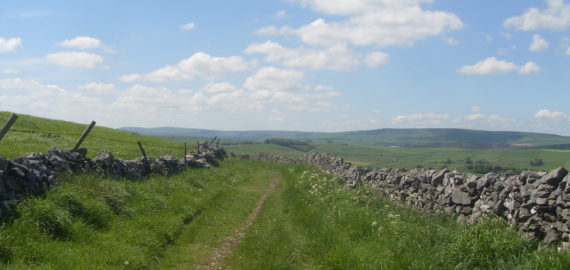 In little more than half a century Britain has developed a remarkable long-distance trail network that now numbers around 1500 paths and ways of all description. Like Scotland's 29 Great Trails, the 15 National Trails in England and Wales are held up as the gold standard, but how did these routes come about, where do they go and what does their future look like? Andrew McCloy recounts the story of how we built up a fabulous domestic walking resource – and explains why it's now at risk.
# Competitions
Cicerone is 50 in 2019 and, as part of our celebrations, we have a very special competition for you.
Have you used one of our guidebooks recently?
Help your fellow adventurers by leaving a review of your guidebook on our website. We'd love to know what you think, and any constructive criticism will go towards improving future editions of the book.