Good morning,

Once again there is a lot going on this month. We have a brand new Camino Francés guidebook which comes with a separate map booklet - all you need to walk the Camino. This guidebook has been completely rethought with walkers' and pilgrims' needs at the forefront, as ever. To help us focus on the needs of pilgrims we have taken on author and ordained minister Sandy Brown as Associate Publisher for Caminos and Pilgrimages - see more below. As a celebration of all this we have a competition to win a Camino Francés holiday - thanks to CaminoWays. It will close at the end of February so make sure you enter!

We also have a new guidebook to the GR131 across the Canary Islands and Paddy Dillon explains a little more in his article below.

We have a sneak preview of some books you can pre-order, including Romania, the Overland Track in Tasmania and Skye's Cuillin Ridge. There's articles on those plus ones on trekking in Sweden with children, choosing a coastal path, the Arctic Circle Trail, the Zagori in Greece, Orkney. Kev reminisces about meeting an older chap on the South Downs Way and Andy Hodges remembers his first Cicerone guidebooks.

I enjoyed meeting lots of you at the Adventure Travel Show and, if you're new to the newsletter, hello and I hope you have a great read.

All the best,

Hannah
Camino de Santiago: Camino Frances

Guidebook and map book to walking the 784km Camino Frances from St Jean-Pied-de-Port in southern France to Santiago de Compostela in Spain, including an additional route to Finisterre. Split into 6 sections and 36 customisable stages, the guide lists over 500 pilgrim hostels. The map book covers the entire route, which can be walked in 4-5 weeks.
# Competitions
We are delighted to offer an amazing prize of a holiday walking the Camino Francés, thanks to our generous friends at Camino Ways.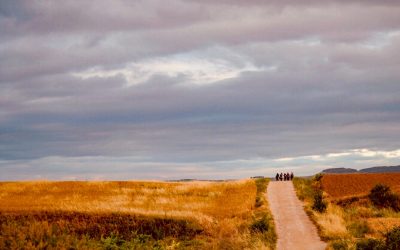 When Cicerone approached Seattle-based Sandy Brown with a bold vision for the next Camino de Santiago guidebook, he was immediately won over. It would set a new, unparalleled standard for one of the most travelled pilgrimage routes in the world.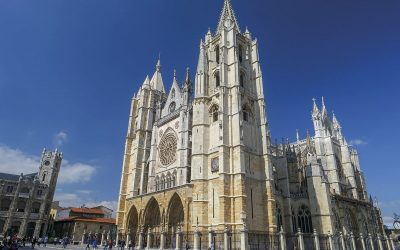 Cicerone is pleased to announce the appointment of Sandy Brown as Associate Publisher for Caminos and Pilgrimages.
# Monthly focus
We celebrate caminos and pilgrim paths with this selection of books and articles.
Trekking in the Canary Islands

Guidebook to the GR131, an island-hopping trail that runs coast to coast across each of the 7 Canary Islands, a sub-tropical Spanish archipelago. Described over 32 stages, the route begins on Lanzarote, finishes on El Hierro, measures 560km (348 miles) and would take an average trekker about 1 month to complete.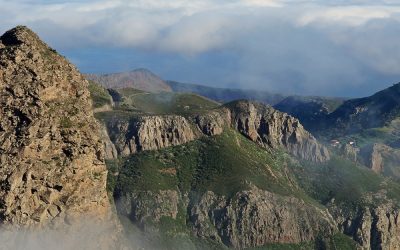 The island-hopping GR131 is an amazing trail offering the best possible route across all seven of the Canary Islands. It takes in some of the best scenery that each island offers as well as plenty of heritage. It's been 20 years in the making, and while it's not quite complete, sun-seeking trekkers can follow the whole of it, as Paddy Dillon describes.
Now available to pre-order
The following books are not published yet but we're excited about them and thought we'd let you know you can pre-order them now. Simply purchase through our website as normal and we will post copies out when they arrive.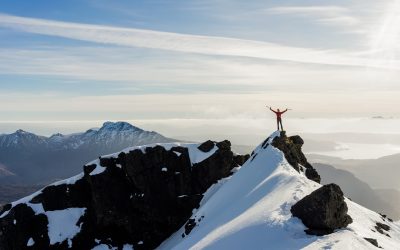 A climb of alpine proportions, epic scenery and mile after mile of ridge make the Cuillin Ridge an adventurous and highly sought-after route that, says Adrian Trendall, should top any winter climber's tick list.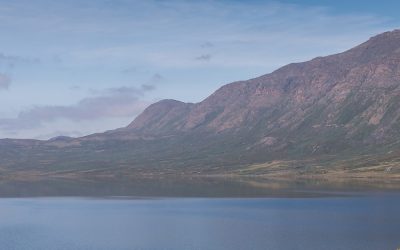 The remote Arctic Circle Trail had long been on Peter Watson's bucket list. This summer he finally made it to Greenland's hinterland, only to be stopped in his tracks by something completely unexpected.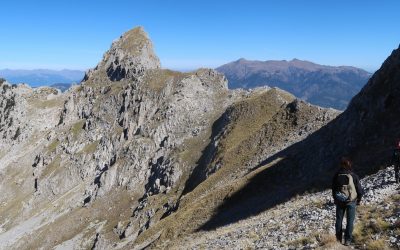 With one route to go to finish his Zagori hiking guide and in a race against the turning weather, Aris-Dimitrios Leontaritis confidently set off for Mount Tymphi. But it doesn't quite to to plan.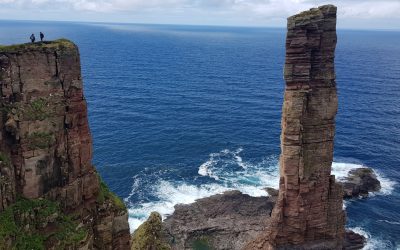 When Cicerone author Alex Kendall travelled to Orkney to walk among its world-famous ancient sites, he experienced Scottish coastal walking at its best and the company of its ever-present wildlife.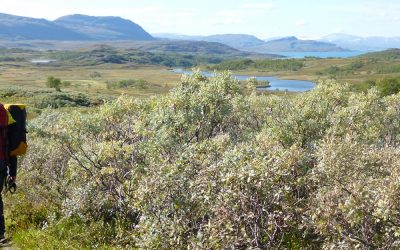 What do you do when your 7-year-old son (Felix) wants to accompany you on a hiking trip in Sweden because he wants to see reindeer? When you're Eberhard Leutz you choose the Padjelantaleden – the easiest and most beautiful long-distance path in Lapland.
Have you used one of our guidebooks recently?
Help your fellow adventurers by leaving a review of your guidebook on our website. We'd love to know what you think, and any constructive criticism will go towards improving future editions of the book.