We hope you're having a wonderful summer - we are certainly enjoying the sunshine! New guidebooks this month include the Andalucían Coast to Coast - a 21 day trek through the Spanish mountains, Hampshire's Test Way - the ideal first long-distance walk, and the Southern Upland Way - now with more upland! It's also your last chance to enter our amazing competition to win a free holiday on the Camino Portugués (competition closes 31st July).
New books for July
The Andalucian Coast to Coast Walk

Guidebook to the Andalucian Coast to Coast Walk, a 416km, 21-day route from Maro on the Mediterranean coast to Bolonia, on the Atlantic. The route, which passes through 7 Natural Parks, links some of Andalucía's most beautiful villages and passes historical sites of both Roman and Moorish origins, including Ronda and Tarifa.
Last Chance to Win a Holiday
# Competitions
We are delighted to offer an amazing prize of a holiday walking the Camino Francés, thanks to our generous friends at Camino Ways.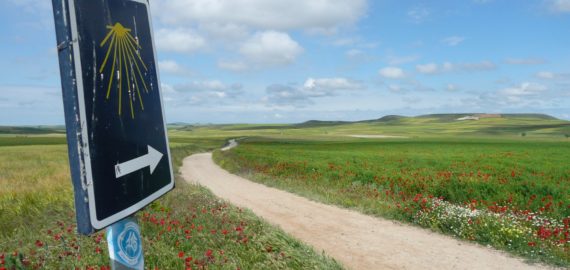 Sandy Brown reflects on the importance of a camino. Whether you walk the camino for religious, spiritual, adventurous or other reasons, the camino is sure to have a profound impact. Such an impact that Sandy now completes his camino annually - and still finds meaning and joy along the way.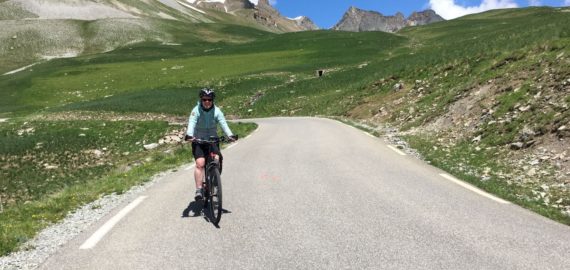 I've never been a strong cyclist, but until recently I've always enjoyed cycling. Now I simply love it! This is not just an isolated remark overheard in a pub, it's a growing phenomenon, and cyclists who scorn e-bike riders should pause to consider the motives behind the choice made by their e-powered friends.
Have you used one of our guidebooks recently?
Help your fellow adventurers by leaving a review of your guidebook on our website. We'd love to know what you think, and any constructive criticism will go towards improving future editions of the book.