Hello everyone,
We hope you are keeping safe and well. We're keeping a close eye on travel developments and updating our advice regularly. The latest article covers walking and trekking in Japan.
Our live events are still going really well - thank you to everyone that has joined us! If you missed any then please feel free to catch up in your own time on YouTube, facebook or on our website.
The last few events for this season are coming up: Louise Johnstone will talk about running and the benefits of that to mental health as well as her plans to run the North Sea cycle route (it's a loooong way). Then Zoe Langley-Wathen will talk to us about how to face fears and say "yes" to adventure. Finally, for this season, Jan Bakker will be sharing his love for trekking in Tajikistan and the Pamir mountains. If you have any questions for our guests please do email them to live@cicerone.co.uk.
A quick note about the competition
Unfortunately we are unable to offer the competition prize of Trekking the Tour du Mont Blanc this year, due to covid-19 restrictions. Mont Blanc Treks, our generous competition partner, have instead promised that we can run the competition again next year. We will automatically carry over any entries from this year so don't worry if you've entered. We're sorry for this disappointing news but this summer hasn't gone quite as we planned it! Thank you for your patience and understanding, as ever.
Coming up...
Tuesday 28th July 2020 - 7:00pm to 8:00pm
Join endurance athlete, personal trainer and outdoor enthusiast Louise Johnstone to discuss the benefits of running the outdoors on our mental health.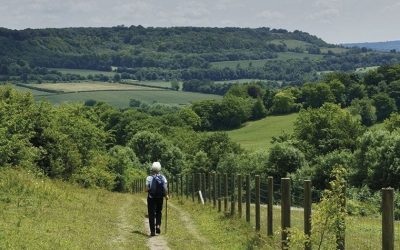 Even with a guidebook in your hand you can still get lost, or think you are, as Kev Reynolds bemoans in this poem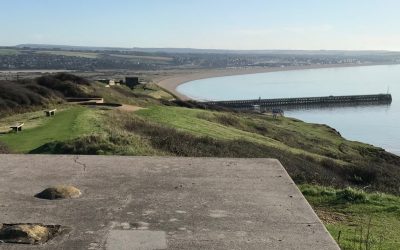 Following on from 2018's moving events commemorating 100 years since the end of World War I, and with the recent 80th anniversary of the outbreak of the World War II, Ali Rowsell decided to go and explore her local area to see what remains of East Sussex's wartime relics and memorials.
New titles available to preorder
The following books are not published yet but we're excited about them and thought we'd let you know you can pre-order them now. Simply purchase through our website as normal and we will post copies out when they arrive.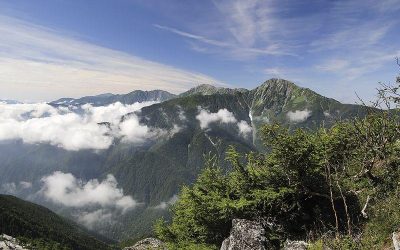 Due to the COVID-19 pandemic, things are far from normal in the Japan Alps. Not only have most huts reduced capacity, but others have opted to remain closed for the entire duration of the hiking season. Wes Lang has shared this news for Cicerone readers.
Hiking and Trekking in the Japan Alps and Mount Fuji

English-language guidebook to the Japan Alps, featuring 27 walks and treks in the North, Central and South Alps, and the Mt Fuji area. Routes range from short, easy walks to long, tough treks and thrilling scrambles. Covers popular areas of Hakuba, Tateyama, Kamikochi, Kawaguchiko. With full information on travel, camping, mountain huts and more.
Have you used one of our guidebooks recently?
Help your fellow adventurers by leaving a review of your guidebook on our website. We'd love to know what you think, and any constructive criticism will go towards improving future editions of the book.