Another newsletter packed full of inspiration and advice. We seem to have a bit of a Portugal theme with articles, and books, for the Algarve, Rota Vicentina and the Azores. Pete Hawkins begins a series on navigation with advice on how to use a map and a compass, we have an update from Owen on the Continental Divide Trail and Kev remembers the "Himalayan soundtrack". You can read about the Shropshire Way book launch as well as an introduction to the route, Clare's done another cartoon and we have another video for you.
*** Last call for tickets *** Events on Friday 15th and Saturday 16th November.
Paddy Dillon will talk about trekking in the Canary Islands, Carl McKeating will give advice on scrambling and Rachel Crolla will offer suggestions on adventures with children in the Lake District. We've also got a full day of trail and fell running themed sessions with the legend that is Nicky Spinks. Book now as tickets are limited.
Enjoy your reading, Hannah
(Please note: I am currently in Nepal so if you have any queries about this newsletter please contact info@cicerone.co.uk)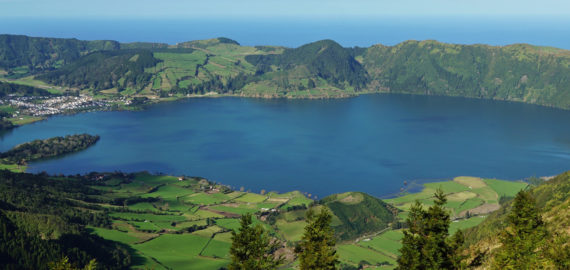 In the remote North Atlantic, the Azores rise spectacularly out of the sea. With the release of his guidebook, Paddy Dillon rounds up some of his favourite trails on these wild and wonderful islands.
Friday 15th November 2019 - 5:30pm to 7:00pm
Paddy Dillon, author of guidebooks to all of the Canary Islands, will share his experience of trekking the GR131, a long distance route across the Canaries.
Walking the Shropshire Way

Guidebook describing a 2 week trail around Shropshire. The 182 mile (290km) route is made up of two loops centred on Shrewsbury and visits Stiperstones, Wenlock Edge, Ironbridge and the Wrekin. Also describes the challenging 20 mile (32km) Stretton Skyline Walk.
Friday 15th November 2019
Join Cicerone and some very special guests for a whole day dedicated to running. There are 4 sessions throughout the day with Nicky Spinks and guests, plus a chance to go for a run and learn basic route planning and navigation from the author of 2 of our Trail Running guides, Kingsley Jones. Free tea, coffee and light refreshments included. Guidebooks for sale at 25% discount on the day.
Navigation

This pocket handbook to navigation will help you master the necessary map and compass skills for mountain walking. Chapters include map scales, symbols and contours, grid references, map reading, bearings, route planning and night and bad-weather navigation, as well as navigating with a GPS.
Saturday 16th November 2019 - 11:00am to 12:00pm
Carl McKeating, author of Scrambling in Snowdonia, will give his advice and tips on how to progress from walking to scrambling.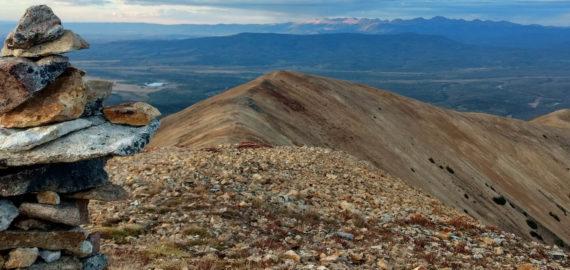 Owen Eigenbrot has reached around the halfway stage of his thru-hike from Canada to Mexico on the Continental Divide Trail. With each new trail segment, he realises that the journey is more important than the end goal and that the greatest challenges come in unexpected places.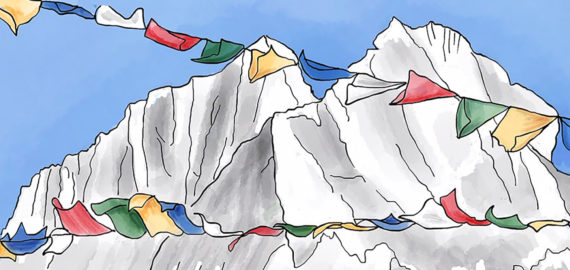 The beauty of the Himalaya lies not only in its awe-inspiring peaks, but is revealed in its vibrant and unique sounds, says Kev Reynolds. Illustrations by Clare Crooke.
Saturday 16th November 2019 - 9:30am to 10:30am
Rachel Crolla, mum, adventurer and author of the Cicerone guidebook to Outdoor Adventures with Children in the Lake District will share some of her secrets and top tips for fun in the wild with your little ones.