Happy New Year!
I hope you had a wonderful festive season and managed to get out onto the hills at some point. If you need a little inspiration, or just want to do some armchair adventuring then we have plenty for you here. Adrian Trendall explains how you can do Skye's Cuillin Ridge in winter - and there's a gorgeous video too. Staying in the snow, Andy Hodges has some top tips on how to measure a slope angle. For something sunnier Paddy Dillon recommends the GR131 - a trek through the remote parts of the Canary Islands that most people ignore. Janneke Klop shares her favourite mountains in Romania and Warwick Sprawson introduces the Overland Track in Tasmania, one of the world's greatest walks. In addition, I have written about my incredible trip to Nepal, the Cicerone team share our highlights of 2019 and Natalie suggests some coastal walks to try. Our Hidden Gem this month is the Vanoise National Park, we have a reader article from Anne Sheehan and some school groups tackle the challenging Ten Tors.

If that wasn't enough inspiration, tickets are now on sale for the Adventure Travel Show in London on the 19-20th January. We've got talks and workshops on trekking and cycle touring all over the world. Full details are below including how to get cheaper tickets.

January has got off to a flying start! Hannah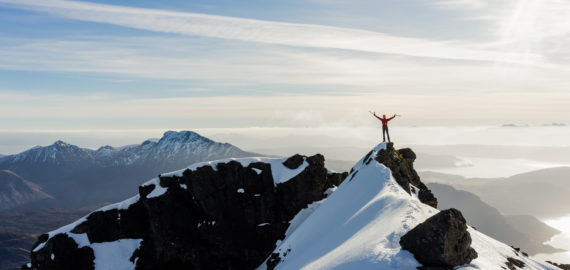 A climb of alpine proportions, epic scenery and mile after mile of ridge make the Cuillin Ridge an adventurous and highly sought-after route that, says Adrian Trendall, should top any winter climber's tick list.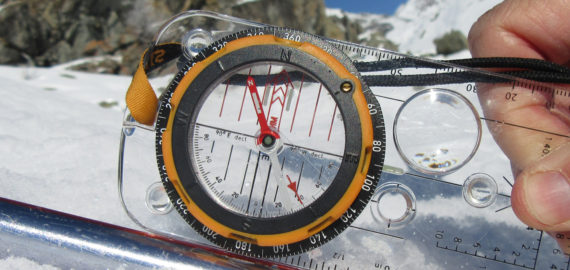 In summer the angle of a slope is of interest to the walker only in as far as how difficult it is to walk up, but in winter it can be a matter of life and death. International Mountain Leader Andy Hodges explains how to measure slope angles and therefore reduce the risk of an avalanche.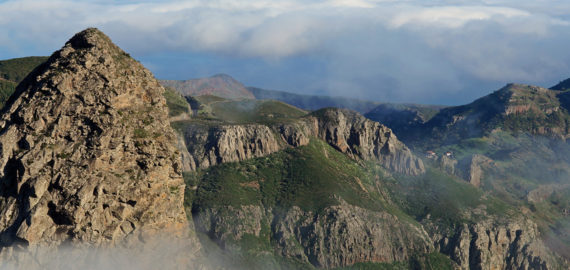 The island-hopping GR131 is an amazing trail offering the best possible route across all seven of the Canary Islands. It takes in some of the best scenery that each island offers as well as plenty of heritage. It's been 20 years in the making, and while it's not quite complete, sun-seeking trekkers can follow the whole of it, as Paddy Dillon describes.
Saturday 18th January 2020 - 9:00am to Sunday 19th January 2020 - 5:00pm
Cicerone will be back at the Adventure Travel Show for 2020. There's a huge variety of talks and workshops available over the weekend as well as opportunities to meet some of our authors and ask your own questions.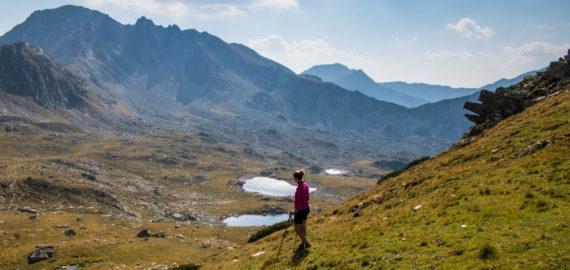 'What do you know about Romania?' Ask someone this question and chances are their eyes will glaze over instantly. Janneke Klop didn't know the first thing about this mysterious Eastern European country either, until a friend invited her to a summer camp in Transylvania back in 2005. It was love at first sight and now she is a self-confessed 'roamaniac'.
The Mountains of Romania

Guidebook to walks and multi-day treks in the Carpathian mountains of Romania. Includes routes in the Maramures and Bucovina regions, Piatra Craiului ridge, and the Retezat and Fagaras mountains.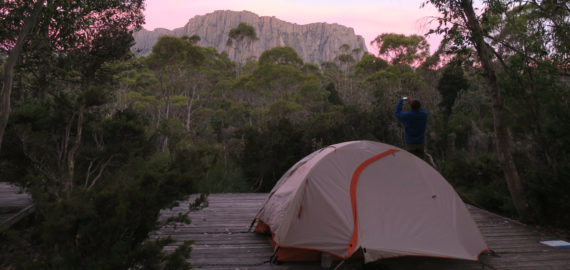 Combine a dramatic landscape with a vast wilderness and intriguing history and you get one of the world's great walks – the Overland Track. Warwick Sprawson introduces Australia's most famous hike.
Hiking the Overland Track

Guidebook to Tasmania's iconic Overland Track. Described over 7 stages, the 80km trail from Cradle Valley to Lake St Clair takes in glacier-carved valleys, vast buttongrass moorlands, mossy rainforests, rugged peaks, thundering waterfalls, alpine meadows and peaceful lakes. Adventurous side trips are also described.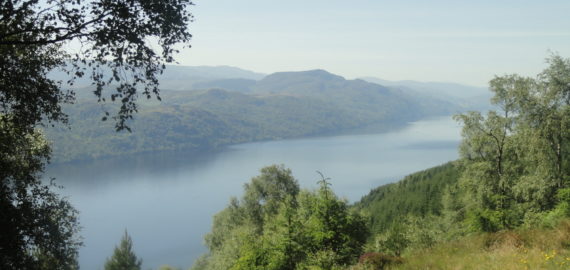 Everyone who works at Cicerone is a bit of a fleece-wearing outdoor adventure junkie and we try to practice what we preach. Here's what we've all been up to in 2019.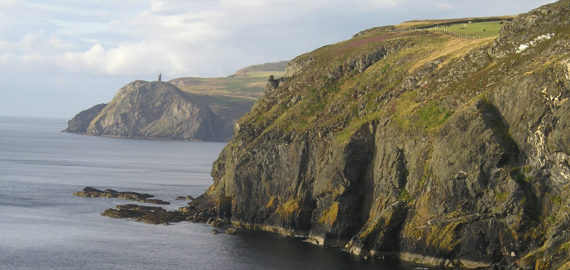 Choosing your next trip can be tricky, especially when you're presented with a range of great options. Even if you've narrowed it down to a particular type of holiday, there are still so many to choose from. This is Cicerone's guide to choosing a long-distance coastal path.
Known by downhill skiers for the impressive and highly developed resorts of Tignes and Val d'Isere among others, the Vanoise National Park is a glaciated mountain massif dominated by the Grande Casse and the 'Dômes' of the Vanoise glaciers. Ideal for both experienced ski toureres and mountaineers who wish to escape busy ski resorts, this is a superb region to explore. For summer visitors, the walking opportunities in the National Park are exceptional, with hut-to-hut trekking being the best way to explore the area.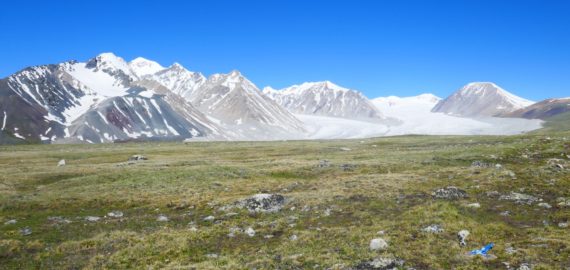 Mike Wells and his partner Christine Gordon spent two weeks in the Altai mountains, trekking to mountain summits, hidden lakes and remote valleys on the borders of Russia and Mongolia.
Tell us your story
The following article has been sent in by friends and readers. To submit your own please visit the Contribute section of our website - we would love to hear from you!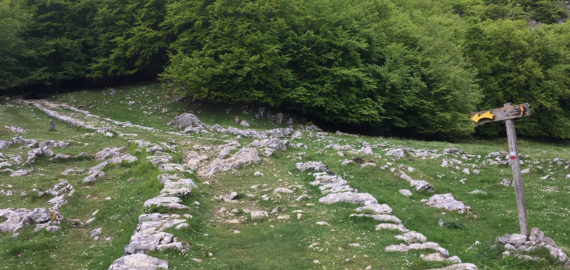 Anne Sheehan recounts the second part of her walk from her home in Sheffield to Santiago de Compostela in Northern Spain.