Happy February!
As usual there is lots and lots to read here, as well as a competition to enter and a video to watch. Jonathan and Lesley walked the Camino Francés from Leon to Santiago and made a quick film. We have a few submissions from readers this month: Giorgia has been tramping the Kiwi Way, Alex has met an interesting walker and Annalisa has been touring Monte Rosa.
One of our designers spent some time with a nomadic group of eagle hunters in Romania and the pictures are impressive. Kev has written another short nostalgic article with lovely illustrations from Clare. Alex Kendall has been to Orkney and Aris writes about Zagori - a part of Greece you may not know about but will want to visit after reading his article. We also have another 'Tour' suggestion from Sean Benz - the Tour of Ben Nevis. Let us know what you think!
I hope you enjoy the articles,
Hannah
# Competitions
We are delighted to offer an amazing prize of a holiday walking the Camino Francés, thanks to our generous friends at Camino Ways.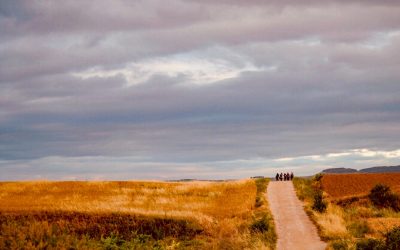 When Cicerone approached Seattle-based Sandy Brown with a bold vision for the next Camino de Santiago guidebook, he was immediately won over. It would set a new, unparalleled standard for one of the most travelled pilgrimage routes in the world.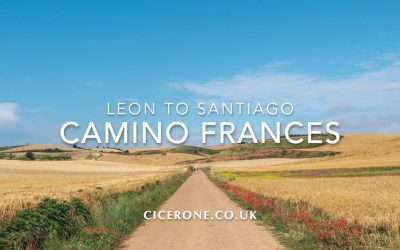 Jonathan and Lesley walk the Camino Francés from Leon to Santiago de Compostela.  For Camino news you can now follow our new Facebook page @ciceronecamino. Buen Camino and Ultreia!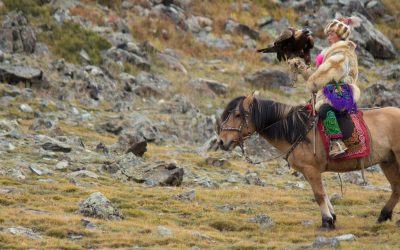 Robin Pritchard travelled to the Altai district of Bayan/Ulgii Province, in the far west of Mongolia, to spend time with the famed Kazakh eagle hunters.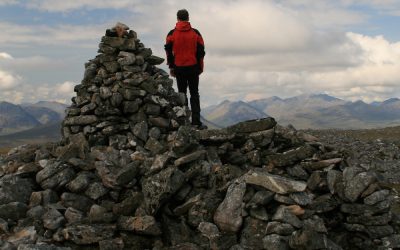 The Annapurna Circuit and the tours of Mont Blanc, the Matterhorn and Monte Rosa are just a few of the routes that journey around those high mountains and draw the adventurous traveller. Having been fortunate to have hiked those trails, Sean Benz couldn't help wondering why the UK doesn't have its own grand tour around its highest mountain.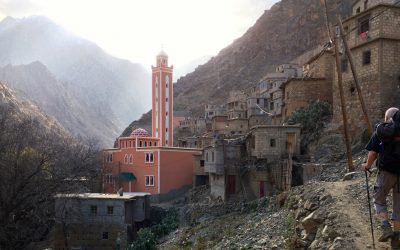 After years of being asked, Steve Barham finally went hiking in the High Atlas in Morocco, where he was warmly welcomed to its exotic and exciting landscapes.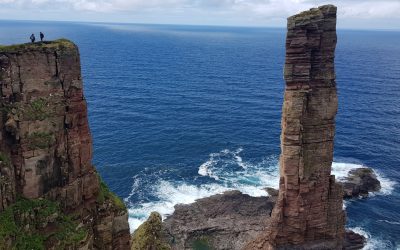 When Cicerone author Alex Kendall travelled to Orkney to walk among its world-famous ancient sites, he experienced Scottish coastal walking at its best and the company of its ever-present wildlife.
# Monthly focus
We all have a 'bucket list' of walking routes – for some this might be the Coast to Coast, or LEJOG. For others, the Tour of Mont Blanc and other alpine trekking routes are the stuff of dreams, as you sink into a comfortable bunk after an incredible day of walking in the mountains. For more intrepid adventurers, explorations of remote lands such as Tajikistan, Japan, the Himalaya and the Overland Track in Tasmania are made easy with a Cicerone guidebook.
Tell us your story
The following articles have been sent in by friends and readers. To submit your own please visit the Contribute section of our website - we would love to hear from you!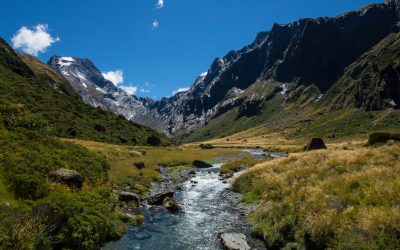 Cicerone reader Giorgia Wollner gives a personal account of her first experience of multi-day hikes on New Zealand's South Island, providing a glimpse of the countless wonders that can be found in the land of the Kiwis.