Good morning,

We are certainly having a chilly spell in the UK and it feels like a good time to read about some winter sun destinations! Articles and guidebooks for the Azores, Canary Islands and Portugal will help with that.

We've also got articles (but not guidebooks) on the Rwenzori mountains in Uganda and Malaysia's Mount Kinabalu.

Pete Hawkins continues his practical navigation articles and Kev and Clare bring a charming Himalayan adventure alive.

Happy reading,
Hannah
Walking on the Azores

Guidebook to 70 walks on the Azores, a remote archipelago in the North Atlantic Ocean. Most of the walks are easy or moderate, with a few graded difficult. The selection is spread across all nine islands, offering much variety, from easy village-to-village walks to remote and mountainous walks, including Portugal's highest mountain, Pico.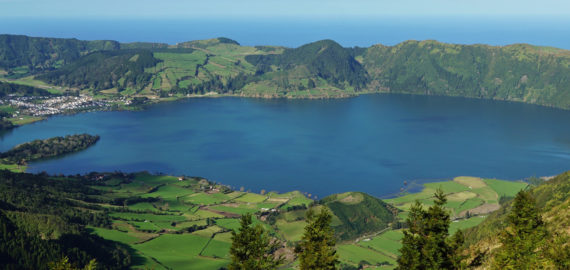 In the remote North Atlantic, the Azores rise spectacularly out of the sea. With the release of his guidebook, Paddy Dillon rounds up some of his favourite trails on these wild and wonderful islands.
Navigation

This pocket handbook to navigation will help you master the necessary map and compass skills for mountain walking. Chapters include map scales, symbols and contours, grid references, map reading, bearings, route planning and night and bad-weather navigation, as well as navigating with a GPS.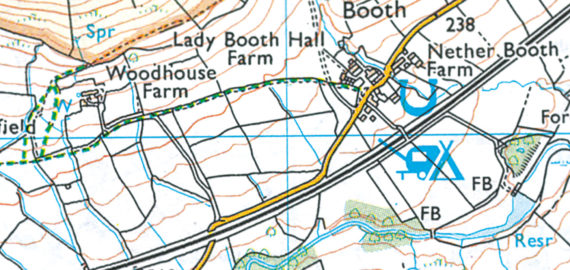 In a series of five features, Cicerone author and walking guide Pete Hawkins shares his knowledge and experience on how to successfully and safely navigate at home and abroad. Here, he explains how to use a map.
Now available to pre-order
The following books are not published yet but we're excited about them and thought we'd let you know you can pre-order them now. Simply purchase through our website as normal and we will post copies out when they arrive.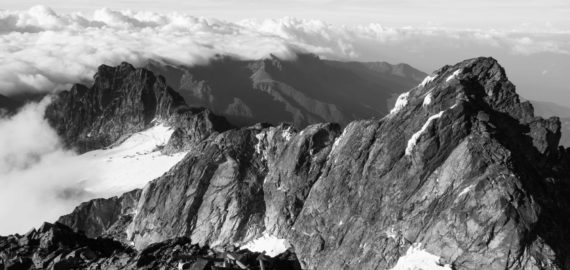 Jan Bakker takes on the challenge of trekking in Uganda's spectacular and demanding Rwenzori Mountains – in some surprising kit.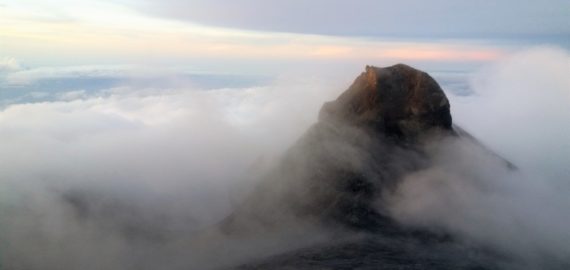 Watching sunrise from Mount Kinabalu, the highest mountain in Malaysia, was literally the high point of Andrew and Simon's Borneo adventure. Kinabalu National Park is a Unesco World Heritage site, listed for its biodiversity arising from a huge difference in altitude in a relatively short distance with a wide variety of climates and terrains. Plus, a lot of rain, as they discovered.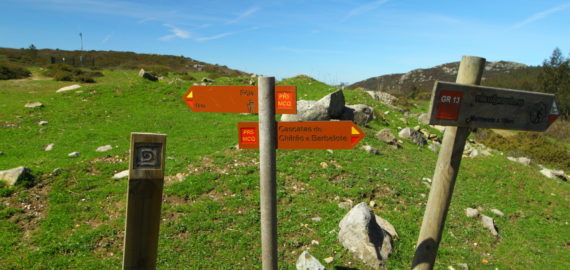 Portugal's southernmost region, the Algarve, is known for its rugged coast, picturesque beaches and endless hours of sunshine. Beach lovers have been visiting the Algarve since the 60's but it might not the first destination that comes to mind when planning a walking holiday. Perhaps surprisingly there are many excellent signposted trails to explore on the coast and inland. Nike Werstroh and Jacint Mig urge you to explore the trails beyond the coast.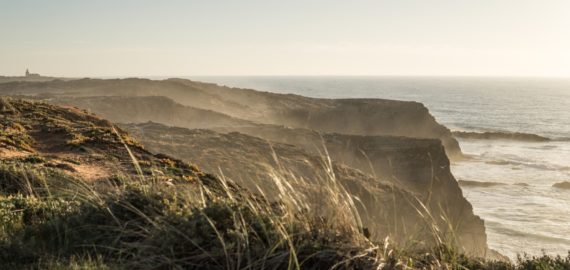 The Rota Vicentina, in south west Portugal, is craggy, ever changing and endlessly dramatic, and is right on the edge of mainland Europe. What if we Walked bloggers Luke Smith and Nell Sleet have been exploring 'the last coastal wilderness of Southern Europe'.
Walking the Shropshire Way

Guidebook describing a 2 week trail around Shropshire. The 182 mile (290km) route is made up of two loops centred on Shrewsbury and visits Stiperstones, Wenlock Edge, Ironbridge and the Wrekin. Also describes the challenging 20 mile (32km) Stretton Skyline Walk.
Have you used one of our guidebooks recently?
Help your fellow adventurers by leaving a review of your guidebook on our website. We'd love to know what you think, and any constructive criticism will go towards improving future editions of the book.