Hi everybody,
I hope you are safe and well. We've been thinking about our favourite long-distance walks in the UK, particularly those that you could do in a week's holiday. Lesley has come up with a fantastic selection for those of you in the UK that need a mini escape.
Our authors have also been happy to stretch their legs again - Gillian Price is delighted to be back in the Dolomites, Mark Charlton finally finishes the Cambrian Way and Stuart Haines can return to Abruzzo.
For some virtual travel you could join us on Tuesday at 7pm UK time where we will be talking to Jan Bakker about trekking in Tajikistan and his plans to create the Pamir Trail. If you have any questions for Jan, or feedback about our live events, please let me know.
All the best for now,
Hannah
Tuesday 11th August 2020 - 7:00pm to 8:00pm
Join Cicerone and Jan Bakker as we discuss the incredible trekking opportunities in Tajikistan as well as Jan's mission to create the Pamir Trail.
While you can make up your own route for a week of walking, here are fifteen suggestions for some of the best ideas for a week-long walking holiday. Suitable for 'beginner' trips, and also for more experienced walkers, these treks are in all parts of the UK.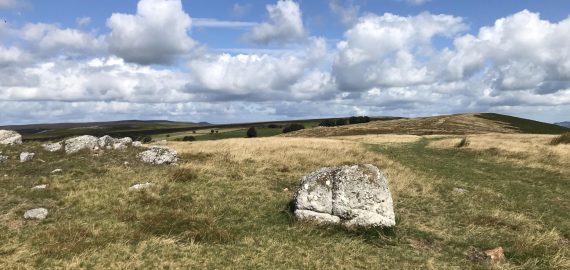 Always lacking three weeks to tackle the full route from Cardiff to Conwy in one go, Mark Charlton was surprised to discover how much of the Cambrian Way he had walked in day trips and weekends over thirty years of living in Wales. Here he reflects on family days out on this mountainous walking route and the gaps he still has to fill.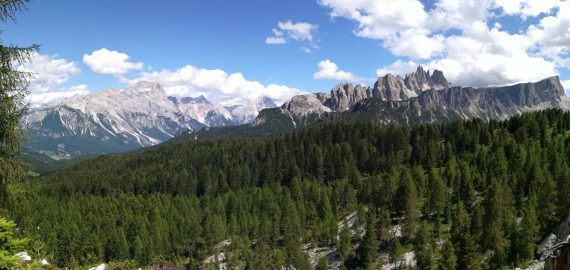 With Covid-19 precautions now in place, Cicerone's Italian Dolomites author Gillian Price is overjoyed to be in her favourite mountains and on her favourite trail. Yippee!
Trekking in the Dolomites

Trekking guidebook for walking Alta Via routes 1 and 2 across the Italian Dolomites. The 120km AV1 is described over 11 day stages and is ideal for beginners to Alpine long-distance walking, whereas the AV2 covers 160km in 13 days and is more strenuous and technical. The more demanding AV3-6 routes are described in outline.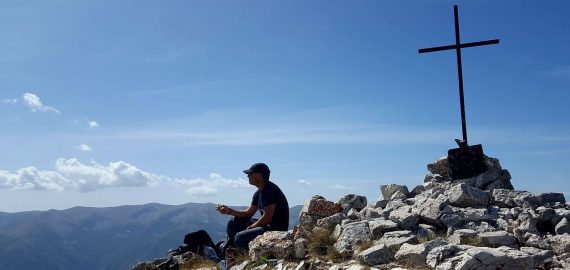 Stuart Haines, author of Cicerone's Walking in Abruzzo, has created a long-distance footpath in the Apennines of central Italy
Walking in Abruzzo

Guidebook for walking in Abruzzo, a wild region of Italy incorporating the Abruzzo, Maiella, and Gran Sasso national parks and the Sirente-Velino regional park. 40 day-walks are described including an ascent of Corno Grande, the highest point in the Apennines of peninsular Italy. The area is easily reached from the airports at Pescara and Rome.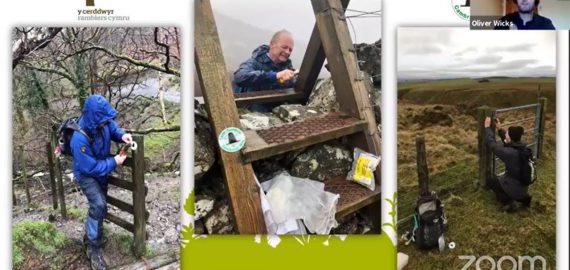 Ever thought about crossing the mountainous spine of Wales in one epic journey? Listen in to hear about the Cambrian Way from Cicerone authors, George Tod and Richard Tyler, and Ramblers Cymru representatives Will Renwick and Olie Wicks.