Subscribe to our Newsletter
---
Join over 30,000 outdoor enthusiasts to discover what's new at Cicerone. The newsletter comes out every two weeks, and you can see the most recent newsletter included below, to get an idea of what it's like. We don't fill your 'inbox'!
With a mix of news about guidebooks, trip reports, expert advice, events and podcasts, we also occasionally arrange some exclusive offers and competitions. We really value your opinion too, so we may sometimes ask if you would like to give us your thoughts on Cicerone's new titles and development ideas.
Join our mailing list
The newsletter you will want to read! Join over 30,000 enthusiasts from around the world. If you don't love our mix of new books, articles, offers and competitions, you can unsubscribe at any time. We will never spam you, sell your data or send emails from third parties.
Our Latest Newsletter
April News: Cycling Focus | Win Your Basket competition | New guidebooks
Hello everyone, I hope you're keeping well.
We're celebrating the slow easing of lockdown in the UK with a competition to "Win your basket". Simply place an order on our website for a chance to win. Full details below.
We're starting to get excited about being able to travel again and we have enjoyed our recent live events chatting about the Camino Frances and the Via Francigena. Our next live event is with John Fleetwood and Paul Rose who will be sharing their love for scrambling in the Lake District. If you can't make it you can catch up on this and all our live events on our website.
All the very best,
Hannah

# Competitions
We're celebrating the gradual easing of lockdown with a competition. Three lucky winners will have their orders fully refunded - imagine receiving your books, and then getting a full refund!
Focus · 18 Apr 2021
Cycling routes and bikes: guidebooks, expert advice, touring, kit and adventure stories
Day rides, cycle touring, mountain biking, sportives, bikepacking or just a bike ride. Here we focus on all aspects of getting on your bike for a great adventure, starting with...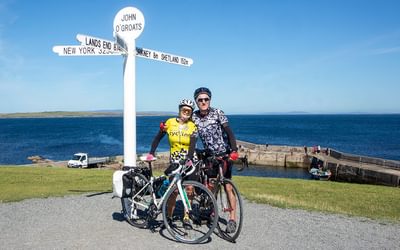 Article · 17 Apr 2021
Why Cicerone's LEJOG cycling route is the 'optimal' choice
Twenty years after Cicerone's first guidebook for the classic challenge of riding Land's End to John O'Groats (LEJOG), the third edition has just been launched, which author...
Podcast · 14 Apr 2021
Cycling Land's End to John o' Groats with Richard Barrett
Travelling the length of Britain from Cornwall and the Somerset Levels to the Cairngorm Mountains and northern Scotland, Land's End to John o' Groats is an iconic route and...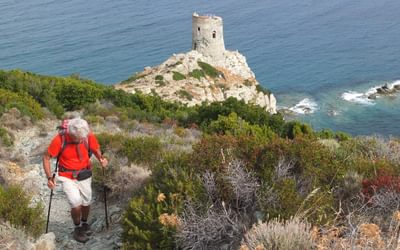 Article · 10 Apr 2021
Trekking on Corsica: connecting breathtaking coastlines and stunning mountains
South of Marseilles and worlds away from the French Riviera, the breathtaking Mediterranean island of Corsica is a paradise for walkers. In her Cicerone guidebook, Short Treks on...
Live event
If you missed our live event last week you can catch up in your own time. Our next event is a scrambling special - I hope you'll join us.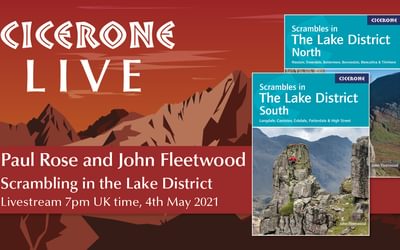 Live · 4 May 2021 7:00pm
Scrambling in the Lake District with Paul Rose and John Fleetwood
In our May Cicerone Live event, join Cicerone author John Fleetwood and special guest Paul Rose to explore scrambling in the Lake District.
New guidebooks