We have resumed delivery for International orders but there may be delays due to Coronavirus. Thank you for your patience.
Subscribe to our Newsletter
---
Join over 30,000 outdoor enthusiasts to discover what's new at Cicerone. The newsletter comes out every two weeks, and you can see the most recent newsletter included below, to get an idea of what it's like. We don't fill your 'inbox'!
With a mix of news about guidebooks, trip reports, expert advice, events and podcasts, we also occasionally arrange some exclusive offers and competitions. We really value your opinion too, so we may sometimes ask if you would like to give us your thoughts on Cicerone's new titles and development ideas.
Join our mailing list
The newsletter you will want to read! Join over 30,000 enthusiasts from around the world. If you don't love our mix of new books, articles, offers and competitions, you can unsubscribe at any time. We will never spam you, sell your data or send emails from third parties.
Our Latest Newsletter
Lake District Live Event | Contours podcast | Romania | GR70
Hello everyone, I hope you're keeping as well as can be.
Thank you to those of you who joined our live event with Mark Richards and Gill Haigh - it was another fun and interesting evening celebrating the launch of the final two Fellrangers and discussing sustainable tourism. If you missed it you can watch the full event on our website, YouTube or Facebook.
Amy and I also recorded a podcast with Ben Roughton from Contours, talking about the differences between organising a trip yourself and going with a holiday company. We chatted about walking and wanderlust and we hope you enjoy it.
All the very best,
Hannah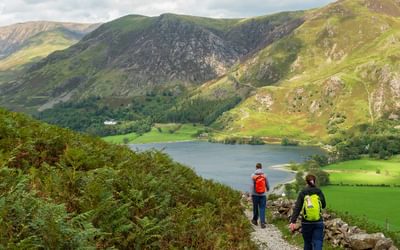 Focus · 13 Feb 2021
Fells and lakes of the Lake District
The Lake District National Park is central to the county of Cumbria in north-west England. For outdoor activities there is a wide range of choice, from easy lakeside walks, walking routes on the high fells including the best-known tops of Scafell...
New podcast
New articles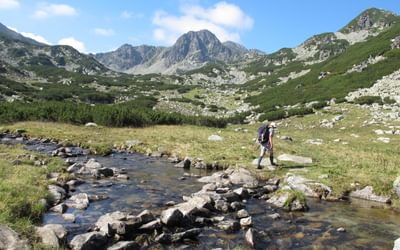 Feature · 6 Mar 2021
Hiking in Romania's Apuseni and Retezat Mountains
Keen to explore the mountains of Romania, Mick Borroff set off for a fortnight of hiking, caving and scrambling. Spending a week in each area, Mick discovered the best that the...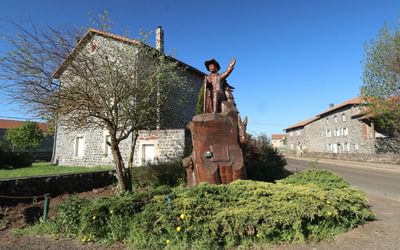 Article · 27 Feb 2021
In the footsteps of Robert Louis Stevenson on the GR70
Some 140 years after Robert Louis Stevenson and his donkey Modestine set out on their 12-day hike through France's Velay and Cevennes regions, Nike Werstroh, the author of...
Live event
If you missed our live event last week you can catch up in your own time. Our next event is a camino special - I hope you'll join us.
New guidebooks