Sarah enjoys the Great Stones Way
Cicerone's Sarah Spencer leaps at the chance to go and check out The Great Stones Way, the 36 mile long distance walk that passes some of England's important prehistoric sites including Avebury and Stonehenge. It's perfect for an energetic long weekend or a leisurely week, with good transport links at each end.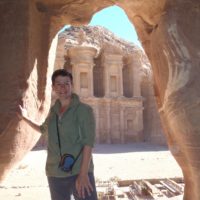 Sarah Spencer
Sarah is responsible for promoting our ever-growing list of guidebooks to the trade. She's a keen walker and mountain biker and heads out to the hills at any given opportunity. Her love for books and the great outdoors makes Cicerone a great place to while away a working week.
View Articles by Sarah Spencer