Cicerone's Sian does a mountain day on Cadair Idris the 'easy' way courtesy of author Alex Kendall (Snowdonia Way) and Large Outdoors.
Sometimes you need a break, a change of scenery, or a really good walk. If you need all three, you could always try one of Large Outdoors' walking weekends. For the only weekend I had free, the choices were the Snowdon Horseshoe or a walk up Cadair Idris. A quick google put paid to the former – Crib Goch looks absolutely terrifying (I don't care what everyone else in the office keep telling me) – so there was only really one option.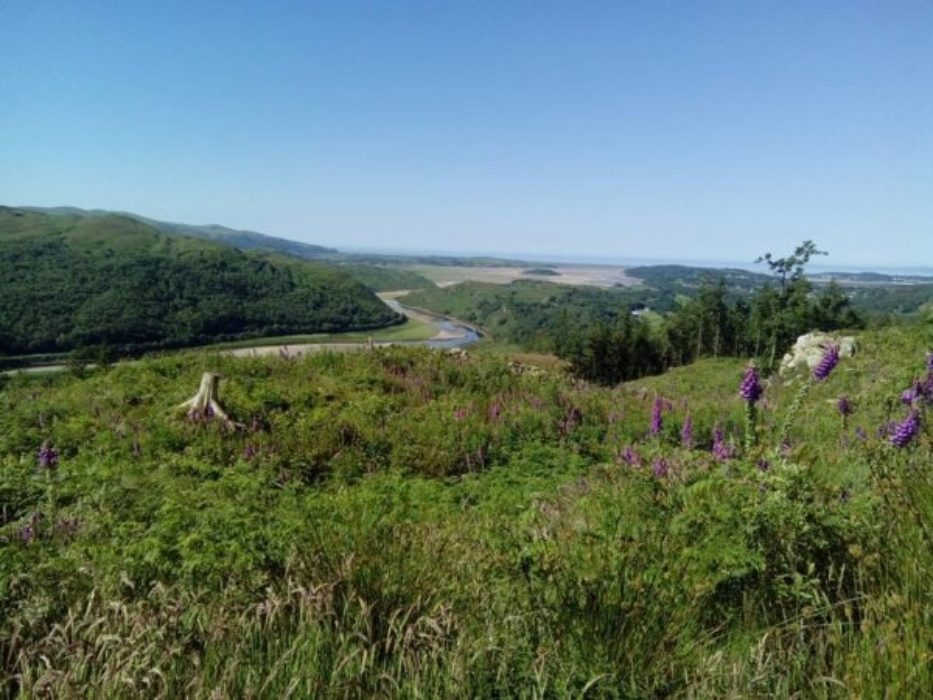 Cadair Idris via the 'really, really, really steep' path
Treks Bunkhouse in Ffestiniog was our base for the weekend. We arrived on Friday evening, and after a meal and a bit of a chat Alex (a.k.a. Alex Kendall, author of the Cicerone guide to the Snowdonia Way and our host for the weekend) started telling us what to expect the following day. When talk turned to the walk up Cadair Idris via the 'really, really, really steep' Minffordd path our group started to look a little worried. We all thought we'd picked the easy option! I started revising my opinion of Crib Goch - perhaps it wasn't as bad as it looked?
Saturday morning was gorgeous. It was a shorts-and-suncream-and-half your bodyweight-in-water day. Having been threatened with a fate worse than death if we didn't have at least 2 litres of water with us, we all piled into the cars and set off for Dôl Idris car park.
Steep doesn't begin to describe the first 20 minutes of the walk. The path (basically a stone staircase) leaves the car park and follows a beck up through broadleaved woodland until you pop out of the trees just below Llyn Cau. It was the hottest day of the year so we were all a bit of a mess by the time we got to the lake. As we were taking a break at the side of the path, the first of a huge group doing the Welsh Three Peaks Challenge passed us. They'd already climbed Snowdon, were on their way up Cadair and still had Pen Y Fan to do. As we started walking again, more and more three-peakers went past. I felt quite sorry for them – I was already whupped and I was only about an hour into my first hill of the day.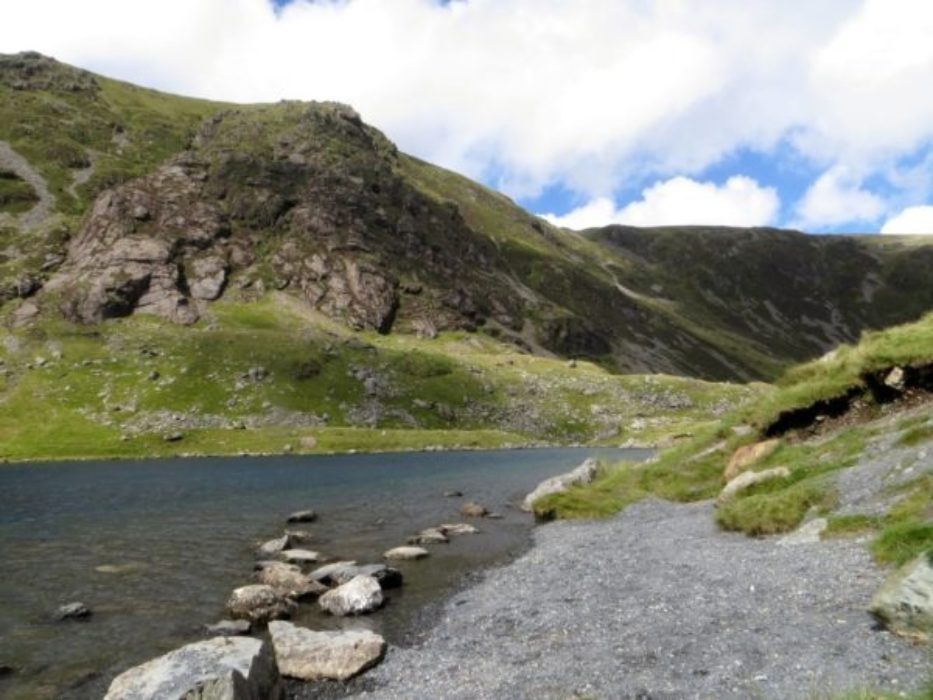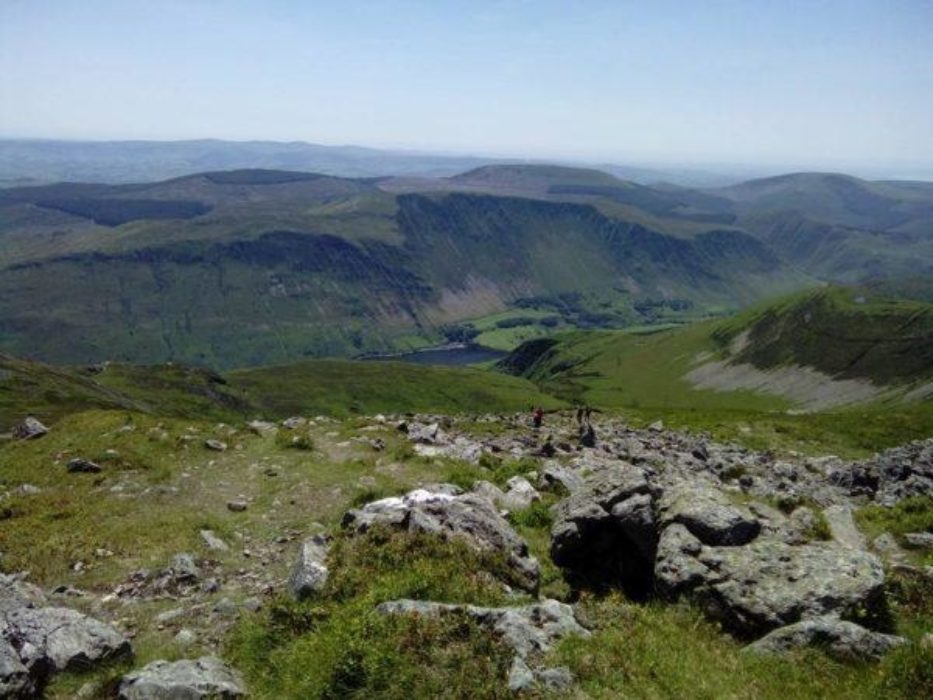 The summit itself was unlike anything I've ever experienced before, even in the height of summer in the Lakes. I've never had to queue to stand at the top of a mountain before! Despite, or perhaps because of, the crowds the atmosphere was lovely. There were small groups of walkers everywhere you looked, enjoying the sunshine and recovering from the climb. From behind us, we heard clapping, and turned round to see that a man had proposed to his girlfriend. I assume she said yes as he produced two plastic glasses and a plastic bottle full of champagne from the bottom of his rucksack. I wonder if the champagne had already been to the top of Snowdon that morning?
From there we escaped the bustle and carried on along the ridge to Mynydd Moel. It was a bit of a shock being the only people on the mountain again. The route took us back down to the top of the forestry we'd climbed through on the way up, over a stone bridge where we stopped to dangle our feet in the water and back to the much-needed ice cream shop.
I will admit to getting back to the hostel, eating a packet of crisps, having a shower and then getting straight into my bunk for a nap. I finally woke up at 7:45 when someone gave me a shake and asked if I was coming for tea! I surfaced, ate, and was back in my bed by 10pm.
Day two was thankfully easier (although not much cooler), with a gentle walk around the grounds of Plas Nant y Bwlch. It did involve a bit off off-path exploring when some forestry work forced Alex to change the route but we all survived the detour. After a pub lunch and a bit of a cool down the weekend was officially over and everyone headed off home.
I got back knackered, sunburnt and sore with a bag full of walking gear to wash, and couldn't have asked for a better weekend.