Suffolk Coast and Heath Walks
3 long-distance routes in the AONB: the Suffolk Coast Path, the Stour and Orwell Walk and the Sandlings Walk
Guidebook to 3 long-distance routes exploring the varied landscapes of the Suffolk Coast and Heaths AONB. The Suffolk Coast Path covers 55 to 60 miles from Lowestoft to Felixstowe. The Stour and Orwell Walk is 40 miles from Felixstowe to Cattawade near Manningtree, while the Sandlings Walk is 59 miles from Ipswich to Southwold.
Seasons
all the routes can be walked at any time of year; summer is the busiest time and accommodation may be hard to find during the Aldeburgh Festival in June; spring and autumn are best for watching birds; winter has its own charm when you may find that you have the place to yourself
Centres
Lowestoft, Southwold, Felixstowe and Ipswich
Difficulty
all of these coast and heath walks are easy for those of moderate fitness; no special ability or equipment is necessary and the only challenge comes from attempting to complete the long-distance routes in succession as a multi-day itinerary
Must See
Suffolk Coast & Heaths AONB; once-great sea ports like Southwold, Dunwich and Aldeburgh; a landscape characterised by estuaries, marshes, dunes, sand and shingle beaches; unique scenery and wildlife
Overview

Table of Contents

Updates

Reviews

Downloads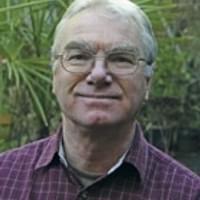 Laurence Mitchell
Originally from the West Midlands, Laurence Mitchell has been based in East Anglia for longer than he cares to remember. He worked as a geography teacher for many years before finally reinventing himself as a freelance travel writer and photographer. Laurence is especially interested in off-the-beaten-track destinations like the Balkans, Central Asia and the Caucasus region and has written guidebooks to Serbia, Belgrade and Kyrgyzstan as well as his own backyard of Norfolk and Suffolk, which he enjoys just as much as anywhere else. He is a member of the British Guild of Travel Writers and the Outdoor Writers and Photographers Guild.
View author profile