The GR20 Corsica
The High Level Route
Guidebook to walking the GR20 through Corsica's high mountains. A challenging trail between Calenzana and Conca that includes hands-on scrambling, the 190km trek can be completed by fit walkers in about two weeks. The guidebook includes high and low-level alternatives, plus extra mountain climbs, and all you need to know for this tough route.
Seasons
Possible mid-May to mid-October; June or September is ideal, with July and August being the hottest and busiest months.
Centres
Calvi, Vizzavona, Porto Vecchio; limited accommodation and facilities on or near the route.
Difficulty
The GR20 is a challenging walk (with scrambling) through isolated mountain terrain for experienced, fit walkers; backpacking throughout.
Must See
The ascent of Monte Cinto and the ascent of Paglia Orba.
Overview

Table of Contents

Updates

Reviews

Downloads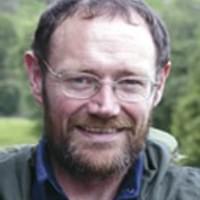 Paddy Dillon
Paddy Dillon is a prolific walker and guidebook writer, with over 90 guidebooks to his name and contributions to 40 other titles. He has written extensively for several outdoor publications and has appeared on radio and television. Paddy is an indefatigable long-distance walker who has walked all of Britain's National Trails and several major European trails. He has also walked in Nepal, Tibet, Korea, Africa and the Rocky Mountains of Canada and the US. Paddy is a member of the Outdoor Writers and Photographers Guild.
View author profile