An introduction to mountain huts and refuges for walkers and trekkers. Informative and entertaining, this book explores the mountain hut experience, from how huts have developed to modern-day hut etiquette. With profiles of the author's top picks, and the best hut-to-hut routes in the Alps and Pyrenees.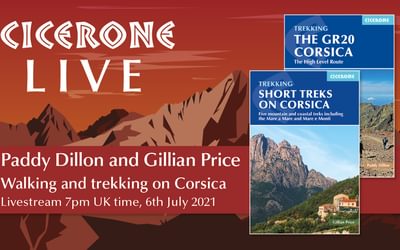 Live · 6 Jul 2021 7:00pm
Walking and trekking on Corsica with Paddy Dillon and Gillian Price
In our July Cicerone Live event, join Cicerone authors Paddy Dillon and Gillian Price to explore walking and trekking on Corsica.
Overview

Table of Contents

Updates

Reviews

Downloads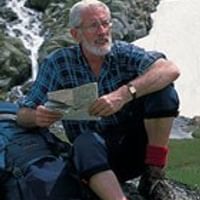 Kev Reynolds
A lifelong passion for the countryside in general, and mountains in particular, drives Kev's desire to share his sense of wonder and delight in the natural world through his writing, photography and lecturing.

Claiming to be The Man with the World's Best Job, he has enjoyed a fruitful partnership with Cicerone since the 1970s, producing over 50 books, including guides to five major trekking regions of Nepal, and to numerous routes in the European Alps and Pyrenees, as well as walking guides for Kent, Sussex and the Cotswolds.
View author profile