The Pyrenees
The High Pyrenees from the Cirque de Lescun to the Carlit Massif
A resource book covering the finest walks, treks and climbs in the High Pyrenees for 400km between France and Spain, from the Cirque de Lescun, on the edge of the Basque country in the west, to the Carlit massif and the Cerdagne to the east of Andorra. It is the first in our World Mountain Ranges series.
Seasons
Describes year-round activities - walking, trekking, climbing plus winter climbs, ski tours.
Centres
Outlines all the valleys and possible centres for exploring the High Pyrennes. If it's not here, it's not there (umm)...
Difficulty
Not a pure routes book, this Mountain Range Guide includes every mountain activity at every possible level. Something for everyone - a true compendium.
Must See
Cirque de Lescun, Cirque de Gavarnie, Ordesa Canyon, Pineta Canyon... and these only scratch the surface of the opportunities in the Pyrenees
Overview

Table of Contents

Maps

Updates

Reviews

Downloads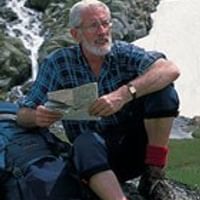 Kev Reynolds
A lifelong passion for the countryside in general, and mountains in particular, drives Kev's desire to share his sense of wonder and delight in the natural world through his writing, photography and lecturing.

Claiming to be The Man with the World's Best Job, he has enjoyed a fruitful partnership with Cicerone since the 1970s, producing over 50 books, including guides to five major trekking regions of Nepal, and to numerous routes in the European Alps and Pyrenees, as well as walking guides for Kent, Sussex and the Cotswolds.
View author profile