The River Loire Cycle Route
From the source in the Massif Central to the Atlantic coast
Notify me
Enter your email address to be notified when this title becomes available.
Pre-order
- Publishing 15 July 2022
This book is available to pre-order. Payment will be taken upfront and your book will be despatched from our warehouse as soon as it becomes available around the 15 July 2022.
Guidebook to cycling the Loire, France's longest river, from its source in the Massif Central to the Atlantic. The 1061km route incorporates the popular, waymarked Loire à Vélo and takes in extinct volcanos, vineyards and châteaux. Predominantly downhill or flat, the route utilises mostly cycle paths and minor roads.
Seasons
The whole route can be cycled when the mountains near the source are snow free, usually April-October. Stages 7-26 can be cycled at any time of year, though April-October is the best period.
Centres
The route passes through Le-Puy-en-Velay, Roanne, Nevers, Orléans, Tours, Saumur, Angers, Nantes and St Nazaire.
Difficulty
Apart from a steep 1000m climb to reach the start and a few ascents and descents in the first six stages this is a straightforward route that is generally downhill or level. Mostly asphalt surfaces in good condition suitable for hybrid or touring cycles. Much of the route follows dedicated off-road cycle tracks, suitable for family cycling, though there are a few short sections where main roads are used.
Must See
Mont Gerbier de Jonc and the volcanic hills of the Ardèche, Le Puy-en-Velay, Charolais hills. After Nevers the route follows La Loire à Vélo, France's most popular cycleway, passing many of the royal châteaux (Chambord, Blois, Chaumont, Villandry, Amboise), vineyards (Sancerre, Touraine, Chinon, Saumur, Anjou, Muscadet), and historic cities (Orléans, Tours, Angers, Nantes) of the Loire Valley.
Availability
Not Yet Published
Overview

Table of Contents

Updates

Reviews

Downloads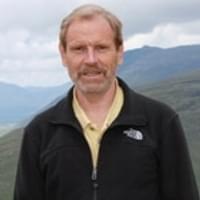 Mike Wells
Mike Wells is an author of both walking and cycling guides. He has been walking long-distance footpaths for 25 years, after a holiday in New Zealand gave him the long-distance walking bug. Mike has also been a keen cyclist for over 20 years. After completing various UK Sustrans routes, such as Lon Las Cymru in Wales and the C2C route across northern England, he then moved on to cycling long-distance routes in continental Europe and beyond. These include cycling both the Camino and Ruta de la Plata to Santiago de la Compostela, a traverse of Cuba from end to end, a circumnavigation of Iceland and a trip across Lapland to the North Cape. He has written a series of cycling guides for Cicerone following the great rivers of Europe.
View author profile