A comprehensive guidebook to every mountain area in the Swiss Alps. This handy resource includes information for walking, hiking, trekking, climbing and ski mountaineering. Access, accommodation and facilities in the valley bases and full information about Swiss mountain huts is included to help you make the most out of a trip there.
Seasons
Information for the walker, trekker, climber and ski mountaineer to participate in their chosen activity in all seasons
Centres
Arolla, Engleberg, Grindelwald, Kandersteg, Klosters, Lauterbrunnen, Les Haudered, Leysin, Maggia, Meiringen, Mürren, Pontresina, Promontogno, Sass Fee, St Moritz, Sonogno, Vicosoprano, Wengen, Zermatt, Zernez
Difficulty
For outdoor enthusiasts of all standards. Climbing grades are quoted where applicable. Multi-day trekking routes are also outlined, suitable for the more experienced trekker
Must See
The Matterhorn, Monte Rosa, Weisshorn, Dom, Finsteraarhorn, Schreckhorn and Westterhorn, Eiger, Mönch, Jungrau - all the major Swiss peaks, passes, valleys and centres.
Overview

Table of Contents

Maps

Updates

Reviews

Downloads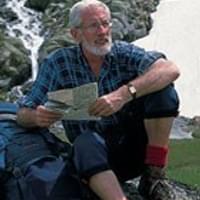 Kev Reynolds
Kev Reynolds was a freelance writer, photojournalist and lecturer. A prolific compiler of guidebooks, his first title for Cicerone Press (Walks & Climbs in the Pyrenees) appeared in 1978; he later produced many more titles for the same publisher. A member of the Outdoor Writers' Guild, the Alpine Club and Austrian Alpine Club, his passion for mountains and the countryside inspired a lifetime's activity, and he regularly travelled throughout Britain to share that enthusiasm through his lectures. Sadly, Kev passed away in 2021. He will be remembered fondly by all who knew him and by many more he inspired through his writing and talks.
View author profile