BookSource is closed for stocktake and orders will not be processed until the 24th.
The Wales Coast Path
Llwybr Arfordir Cymru
A single guidebook to walking the whole Wales Coast Path - 1400km (870 miles) the length of Wales from Chester to Chepstow, including Anglesey, described in 57 stages. The route passes through the Snowdonia and Pembrokeshire National Parks and many AONBs and can be linked with the Offa's Dyke Path for a complete circuit of Wales.
Seasons
in summer you'll get the best weather, with all services open; it's possible in spring and autumn, with cooler and wetter weather, but some places will be closed; not recommended in winter
Centres
Chester, Llandudno, Bangor, Holyhead, Caernarfon, Pwllheli, Barmouth, Machynlleth, Aberystwyth, Cardigan, Fishguard, St David's, Pembroke, Tenby, Carmarthen, Swansea, Cardiff, Newport, Chepstow
Difficulty
walkers need to be careful to cover comfortable distances, and not over-extend themselves; occasionally rugged and sometimes featuring short, steep ascents and descents; some remote stretches with few facilities; need to be aware of the weather forecast and tides
Must See
the entire coastline of Wales; the historic 'Ring of Steel' castles; holiday resort towns, wild cliffs, parts of the Snowdonia and Pembrokeshire National Parks, numerous AONBs and Heritage Coast
Overview

Table of Contents

Updates

Reviews

Downloads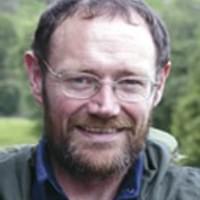 Paddy Dillon
Paddy Dillon is a prolific walker and guidebook writer, with over 90 guidebooks to his name and contributions to 40 other titles. He has written extensively for several outdoor publications and has appeared on radio and television. Paddy is an indefatigable long-distance walker who has walked all of Britain's National Trails and several major European trails. He has also walked in Nepal, Tibet, Korea, Africa and the Rocky Mountains of Canada and the US. Paddy is a member of the Outdoor Writers and Photographers Guild.
View author profile