Trekking in the Atlas Mountains
Toubkal, Mgoun Massif and Jebel Sahro
This guidebook describes 32 day treks around Toubkal and 2 multi-day circuit routes in the Mgoun Massif, the Sahro range and Jebel Sirwa. The Atlas Mountains are wild and rough, ideal for experienced trekkers comfortable with scrambling, and (until June) the use of crampons and ice-axes. Mountaineering skills are necessary in higher regions.
Seasons
Best time is probably late Spring, although for the very tough (who don't mind it hot) other times of the year are possible. Ramadan will affect surplies and support.
Centres
Marrakech is the main acess to the high mountains to Toubkal, Mgoun and Jebel Sahro regions.
Difficulty
Tough and wild trekking, scrambling. Also high (Toubkal is 4167m). Plenty of support in the main areas but the skills of independent travel in high mountains are essential in quieter regions.
Must See
Big mountains, deep gorges, Berber peoples and culture.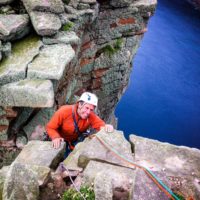 Karl Smith
Karl Smith is an experienced mountaineer and explorer, and has written a number of articles and guides, including a guide to the mountains of Turkey, also published by Cicerone.
View Guidebooks by Karl Smith