Walking in Norfolk
40 circular walks in the Broads, Brecks, Fens and along the coast
Guidebook to 40 easy to moderate walks in the English county of Norfolk. Circular routes of 4 to 12 miles show off the area's surprisingly varied landscape: the Broads, Brecks and Fens and coastal dunes, salt marsh and tidal creeks. Also includes information on Norfolk's rich history and unique plants and wildlife.
Seasons
all routes can be walked year-round; each season has its charms: summer for wild flowers; spring and autumn for migrating birds; the austere landscape of winter, especially on the coast
Centres
Norwich, King's Lynn, Great Yarmouth and Cromer
Difficulty
all routes are easy to moderate and can be done by anyone of reasonable fitness; no specialist equipment or skills necessary; Norfolk may not be quite as flat as it is sometimes claimed but with the highest land just 100m above sea level walking is largely on the level
Must See
surprisingly varied landscapes: a spectacular coastline of sand dunes, saltmarsh and tidal creeks; the unique inland waterworld of the Norfolk Broads; the dry Breckland region and the big-sky country of the Fens
Overview

Table of Contents

Updates

Reviews

Downloads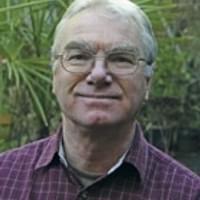 Laurence Mitchell
Originally from the West Midlands, Laurence Mitchell has been based in East Anglia for longer than he cares to remember. He worked as a geography teacher for many years before finally reinventing himself as a freelance travel writer and photographer. Laurence is especially interested in off-the-beaten-track destinations like the Balkans, Central Asia and the Caucasus region and has written guidebooks to Serbia, Belgrade and Kyrgyzstan as well as his own backyard of Norfolk and Suffolk, which he enjoys just as much as anywhere else. He is a member of the British Guild of Travel Writers and the Outdoor Writers and Photographers Guild.
View author profile