Walking in Provence - East
Alpes Maritimes, Alpes de Haute-Provence, Mercantour
Guidebook to 30 varied day walks in the east of Provence in the Alpes Maritimes, Alpes de Haute-Provence and Mercantour, with practical information for the walker. Walks span from the Esterel on the coast to the Mercantour, and include the Verdon Gorge and Geological Reserve of Haute Provence, from bases such as Vence, Grasse and Digne-les-Bains.
Seasons
walks near the coast can be made at any time of the year, but the high trails in the Mercantour are restricted to snow-free months in summer and autumn
Centres
Vence and Grasse (Alpes Maritimes); Digne-les-Bains and Castellane (Alpes de Haute-Provence); Guillaumes and the Val d'Entraunes (Mercantour)
Difficulty
circular day walks, suitable for averagely fit people and graded Easy, Medium or Difficult, depending on length, total ascent and terrain; easy walks are short, while difficult ones take up to eight hours and may include sections which are precipitous or difficult to navigate; no special equipment is needed.
Must See
dramatic mountain ridges, alpine lakes and deep river gorges; perched medieval villages, ruined castles and churches; the red rocks in the Estérel on the Mediterranean coast to high mountains in the Mercantour
Overview

Table of Contents

Updates

Reviews

Downloads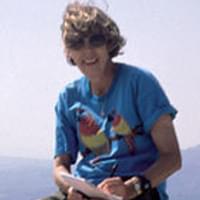 Janette Norton
Janette Norton lived in France, near Geneva, for over 30 years with her physicist husband, Alan, raising four children and working in the marketing field. Her love of mountain walking dated from the time she was a guide in her twenties, and the proximity of the Alps and Jura to her home inspired her to continue her passion. After her children grew up, she branched out to explore other areas of France.
View author profile