Walking in Sardinia
50 walks on the Ogliastra coast, Supramonte and Gennergentu mountains
Notify me
Enter your email address to be notified when this title becomes available.
This guidebook describes 50 day walks (7km to 31km) exploring the north east of Sardinia, across Gennargentu, Ogliastra and Barbaglia, from the mountains in the middle of the island to the dramatic eastern cliff coastline. Much of the walking is tough with some scrambling, through the wildest and most dramatic parts of Sardinia.
Seasons
spring is the best season for temperate weather and flowers; autumn is also good; summer tends to be too hot; there may be rain and low cloud in winter, with snow on the higher mountains
Centres
Nuoro, Oliena, Dorgali, Baunei, Lotzoraí, Ulassai, Laconi, Aritzo, Tonara, Fonni, Teti, Sedilo; most of the walks are accessible by bus
Difficulty
some short routes, while others are long and difficult, sometimes traversing remote and rugged mountains; careful navigation is needed when walking away from trodden routes. Several paths and tracks have been cleared, signposted and waymarked in recent years
Must See
rugged limestone coast of Ogliastra, Golgo plateau, the wild 'Supramonte', granite mountains of Gennargentu, Punta La Marmora, newly-waymarked forest trails, traditional shepherds' paths and mule trails through dense macchia, quaint historic mountain villages
Availability
Out of Stock
Overview

Table of Contents

Updates

Reviews

Downloads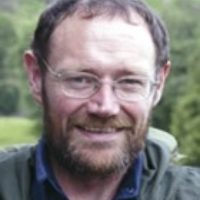 Paddy Dillon
Paddy Dillon is a prolific walker and guidebook writer, with over 90 guidebooks to his name and contributions to 40 other titles. He has written extensively for several outdoor publications and has appeared on radio and television. Paddy is an indefatigable long-distance walker who has walked all of Britain's National Trails and several major European trails. He has also walked in Nepal, Tibet, Korea, Africa and the Rocky Mountains of Canada and the US. Paddy is a member of the Outdoor Writers and Photographers Guild.
View author profile