Walking in the Wye Valley
30 varied walks throughout the valley between Chepstow and Plynlimon
Guidebook to 30 varied walks of 3 - 10 miles, in the valley of the Wye, the most scenic river in England and Wales, between Chepstow in the south and Plynlimon. Landscape ranges from open moorland to wooded gorges and is dotted with the sites of Iron Age hillforts and castles. Centres include Ross-on-Wye, Hereford, Hay-on-Wye and Rhayader.
Seasons
all walks can be enjoyed in any season, although care needs to be taken on the mountain and moorland walks in the upper valley in winter; risk of winter flooding between Hereford and Monmouth
Centres
Chepstow, Monmouth, Ross-on-Wye, Hereford, Hay-on-Wye, Builth Wells and Rhayader
Difficulty
a number of the walks, especially in the upper valley, require good navigational skills and (in one or two cases) a degree of stamina
Must See
spectacular river scenery, with huge meanders and a classic limestone gorge; soaring moorlands in the 'green desert' of md-Wales; ancient routes including part of the iconic Monks' Trod; Palaeolithic bone caves and Neolithic burial chambers; and border castles, Tintern Abbey and industrial archaeology
Overview

Table of Contents

Updates

Reviews

Downloads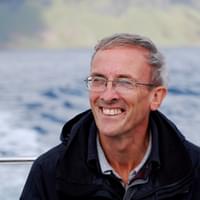 Mike Dunn
Mike Dunn was born and bred in Leicester but has now lived in Penarth in the Vale of Glamorgan for over 30 years. He worked for the Welsh Assembly Government, latterly specialising in environmental and conservation issues, and has also written widely on landscape, walking, pubs and real ale. His books include The Penguin Guide to Real Draught Beer, Walking through the Lake District, Walking Ancient Trackways and Real Heritage Pubs of Wales (with Mick Slaughter). He is married and has two daughters, and his interests include playing and organising tennis (he is a Board Member of Tennis Wales), birdwatching, cricket and real ale. Mike's favourite locations for walking are the Welsh borders, the Hebridean Islands and the Lake District.
View author profile