Walking on Gran Canaria
45 day walks including five days on the GR131 coast-to-coast route
Guidebook describing 45 day walks on Gran Canaria, generally averaging 10 to 12km each. A long-distance coast-to-coast route on the GR131 is included, and shorter walks can be linked to form longer itineraries. One of the larger Canary Islands, Gran Canaria is a popular destination but offers many peaceful, rural areas perfect for walking.
Seasons
High summer is popular, but too hot for walking. Good winter walking is possible, with only a very rare chance of snow on high mountains. Spring is ideal and autumn is tolerable.
Centres
Most people stay in the city or resorts - Las Palmas, Maspalomas and Playa del Inglés - but there are quieter alternatives.
Difficulty
Routes vary from short and easy to long and arduous. Many paths are rough and stony, so good footwear is required. The highest mountains are sometimes covered by low cloud, but sun protection will be needed more than waterproofs. Plenty of water should be carried in some arid places.
Must See
Rugged, well-settled uplands dominated by towers of rock - Roque Nublo and Roque Bentayga. Long-distance coast to coast route. Deep and rugged barrancos. Scenery from mountains to extensive pine and laurisilva forests, with semi-desert and amazing cliff coastlines. Peaceful and charming rural locations, despite being in one of the world's most popular holiday spots.
Overview

Table of Contents

Updates

Reviews

Downloads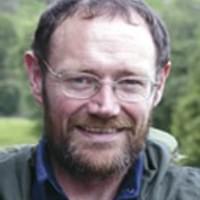 Paddy Dillon
Paddy Dillon is a prolific walker and guidebook writer, with over 90 guidebooks to his name and contributions to 40 other titles. He has written extensively for several outdoor publications and has appeared on radio and television. Paddy is an indefatigable long-distance walker who has walked all of Britain's National Trails and several major European trails. He has also walked in Nepal, Tibet, Korea, Africa and the Rocky Mountains of Canada and the US. Paddy is a member of the Outdoor Writers and Photographers Guild.
View author profile