Who walks the GR5?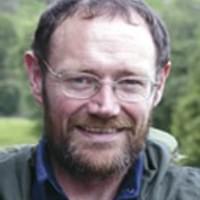 The GR5 attracts all types of walkers, and providing they pitch in at a pace that suits them, they manage it fine. Author of our GR5 guide Paddy Dillon describes some of the typical characters you might meet along the route...
The Flying Dutchman (or Belgian) will scoff at your short walk over the Alps, and tell you that you are doing it all wrong, as you should have started in Holland.

The Super-Fit Walker will be trekking solo across the Alps in three weeks or less, and won't have a bead of sweat on them, nor will they be out of breath.
The Wild Camper objects to spending money, and camps in areas where it's forbidden, thinking that anyone spending a night indoors is a softy.
The Retired Couple will be taking twice as long as everyone else, having promised themselves this trip for decades, and intend enjoying every minute.
The 'Last of the Summer Wine' English party are also retired, but generally have previous Alpine experience, even if they haven't mastered French yet.
The Family Group, with mum, dad, the children and maybe the odd aunt or uncle, will be tackling the GR5 over a period of years. The children are beginning to wonder if a beach holiday would be better, but mum and dad say they can have that when they get to the Mediterranean.
So, you'll be in good company on this trek, and with our fully updated new edition of The GR5 Trail you'll have a reliable guide too.
To read more articles like this get our newsletter
Sign up today for a 20% discount on your next purchase. Join over 30,000 enthusiasts from around the world. If you don't love our mix of new books, articles, offers and competitions, you can unsubscribe at any time. We will never spam you, sell your data or send emails from third parties.