Why navigation skills should not be ignored and everyone should learn how to read a map
It's raining. Again. The steady downpour lashing against the windows is enough to put anyone off venturing outside, although the forecast is good for the weekend. Very good, in fact –not that you'd think it from the rain now.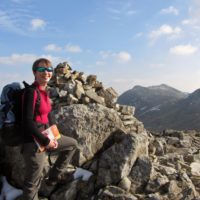 Natalie Simpson
Natalie Simpson joined the Cicerone editorial team in 2016 and is delighted to have found a job that combines two of her great loves: books and the outdoors.
View Articles by Natalie Simpson