Writing a Sportives guidebook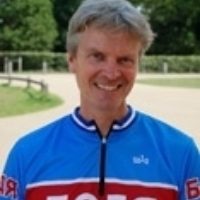 Colin Dennis describes some of the process behind writing his guides to Classic Sportives in the South East and South West - sadly it is not *just* about getting out on a bike!
Researching a cycling guidebook
Certainly the first stage is to get out and ride. Then probably more riding for stages 2 and 3 and the inbetween procrastination moments, of which there are many.
Anyway, I'm halfway to completing the routes and the miles are certainly clocking up; as are the hills. The Surrey routes are an interesting mix of fast undulating terrain peppered with challenging hill climbs blessed in some of the most beautiful countryside in the southeast.
Hampshire, and especially the New Forest, is softer on the eye but breath-taking in many ways, as is Berkshire … and then there's the 'Gibbet'.
Kent, Oxford and Buckinghamshire are next on my list; really looking forward to exploring the Chilterns where I hope to meet up with some club riders from High Wycombe too.
I must say a big 'thank you!' to all the riders that I've pestered along the way to pose in shots when they've miraculously appeared out of the mist. It's very dull viewing if the guidebooks end up being filled with pictures of the same couple of people, and it's lovely to have shots of different bikes and kit too.
Right, I must get back to work writing the books!
To read more articles like this get our newsletter
Subscribe for Cicerone's latest news, articles, offers and competitions. We send an email every couple of weeks and you may unsubscribe at any time. We never send emails on behalf of third parties.