We have resumed delivery for International orders but there may be delays due to Coronavirus. Thank you for your patience.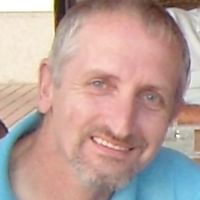 Andy Walmsley
---
Andy Walmsley was born in Preston, Lancashire on December 18th 1959. From an early age mountains always held a fascination for him, and early family holidays to mountainous areas of Europe and Britain began a deep affection for the wild places. Having been active in sports such as cycling, caving, and fellwalking for many years, Andy began his exploration of the Sierra Nevada in the 1980s whilst visiting relatives in Granada.
Despite a serious motorcycle accident in 1981, in which he lost his right arm, Andy remains an active mountain-goer. He took up the arduous sport of fellrunning in 1985 and still competes in mountain events all over the British Isles. In 1989 he set a record of 15 hours and 5 minutes for the traverse of all the Sierra Nevada's 3000m peaks, the 'Integral de Los Tres Mil' which still stands today.