Subscribe to our Newsletter
---
Join over 30,000 outdoor enthusiasts to discover what's new at Cicerone. The newsletter comes out every two weeks, and you can see the most recent newsletter included below, to get an idea of what it's like. We don't fill your 'inbox'!
With a mix of news about guidebooks, trip reports, expert advice, events and podcasts, we also occasionally arrange some exclusive offers and competitions. We really value your opinion too, so we may sometimes ask if you would like to give us your thoughts on Cicerone's new titles and development ideas.
And, as an added bonus, we will give you a 20% discount voucher for your next purchase. This offer can only be used once and is only applicable to printed guidebooks. Please note: you must be logged into your account for this code to work.
Join our mailing list
Sign up today for a 20% discount on your next purchase. Join over 30,000 enthusiasts from around the world. If you don't love our mix of new books, articles, offers and competitions, you can unsubscribe at any time. We will never spam you, sell your data or send emails from third parties.
Our Latest Newsletter
Extra News: Cicerone Summer Sale | Summer adventure inspiration | Hiking the Cordillera Huayhuash live event | The RLS trail
Cicerone Summer Sale!
Get 25% off all Cicerone guides and ebooks in our Summer Sale with the code CICERONESUMMER25.
For this week only, you can grab yourself a great deal across our whole range. Do not miss out! Visit the Cicerone website now and use CICERONESUMMER25 at the checkout.
With the summer in full swing now, we've also pulled together a selection of books that are sure to inspire no matter what kind of outdoor enthusiast you are. Whether you enjoy an easy weekend stroll or a cycle touring trip, whether you're a long-distance walker or an experienced trekker, we've got something for you.
For the weekend wanderers
For the bicycle buffs
For the ardent adventurers
For the sun seekers
Next live event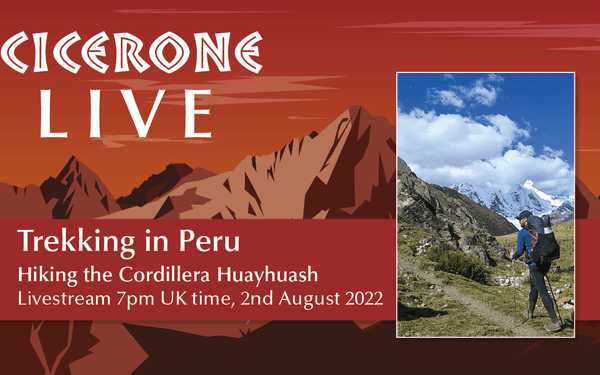 Live · 2 Aug 2022
Hiking the Cordillera Huayhuash with Joe Williams
Joe Williams has just been hiking the Cordillera Huayhuash in Peru and he loved it. Join us to chat about the route, how to say llama, and to discover what is finally capable of...
New articles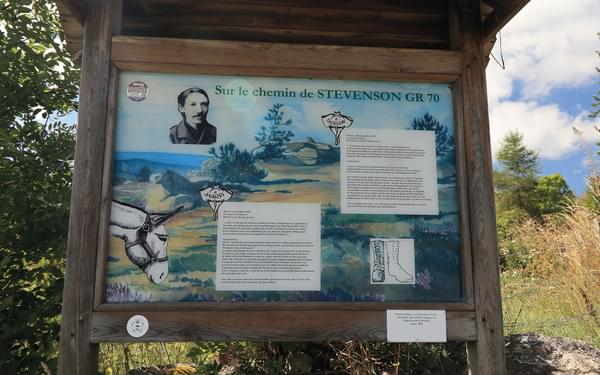 Article · 30 Jul 2022
Trekking the Robert Louis Stevenson Trail
Cicerone authors Nike and Jacint had a wonderful time walking, and writing about, the Robert Louis Stevenson Trail in France. This video shows a couple of highlights from their...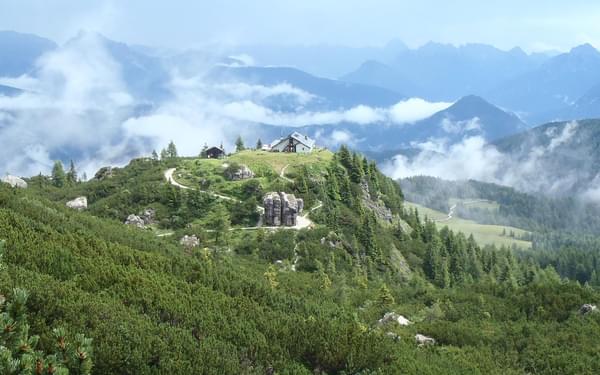 Article · 23 Jul 2022
A remote via ferrata adventure in the Dolomites
Lou Stone explores the ancient military via ferratas of a less visited corner of the Italian Dolomites. Her journey take her deep into secret amphitheatres of soaring spires, over...
New podcast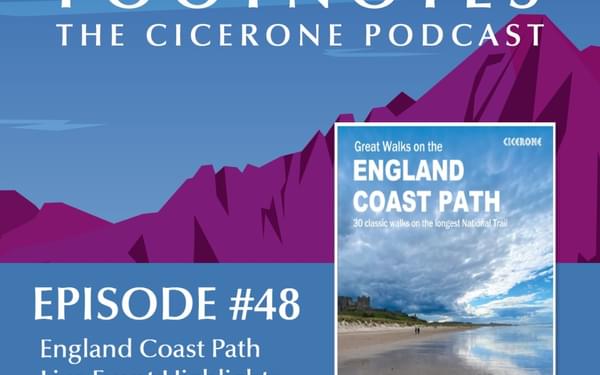 Podcast · 20 Jul 2022
England Coast Path Live Event Highlights
This episode is the highlights from July's Cicerone Live event on the England Coast Path with Andrew McCloy, author of Great Walks on the England Coast Path 30 classic walks on the longest National Trail. The England Coast Path, once fully open,...
Featured in our latest articles and podcast