Subscribe to our Newsletter
---
Join over 30,000 outdoor enthusiasts to discover what's new at Cicerone. The newsletter comes out every two weeks, and you can see the most recent newsletter included below, to get an idea of what it's like. We don't fill your 'inbox'!
With a mix of news about guidebooks, trip reports, expert advice, events and podcasts, we also occasionally arrange some exclusive offers and competitions. We really value your opinion too, so we may sometimes ask if you would like to give us your thoughts on Cicerone's new titles and development ideas.
And, as an added bonus, we will give you a 20% discount voucher for your next purchase. This offer can only be used once and is only applicable to printed guidebooks.
Join our mailing list
Sign up today for a 20% discount on your next purchase. Join over 30,000 enthusiasts from around the world. If you don't love our mix of new books, articles, offers and competitions, you can unsubscribe at any time. We will never spam you, sell your data or send emails from third parties.
Our Latest Newsletter
June News: Long-distance walking tips | How to behave around cattle | Ask the authors: Corsica
Hello everyone, I hope you're well.
We're beginning to get out and about again and we're continuing to offer help and advice where we can. A couple of you have asked about walking through fields of cows so we asked Natalie to put together a helpful guide for you. Our latest podcast is on equipment for long-distance walking and is worth a listen.
Our next live event is on 6th July and Paddy Dillon and Gillian Price will be answering all your questions about walking and trekking on Corsica. Reply to this newsletter with your questions, or ask them live on the night. If you can't make it you can catch up on this and all our live events on our website.
All the very best,
Hannah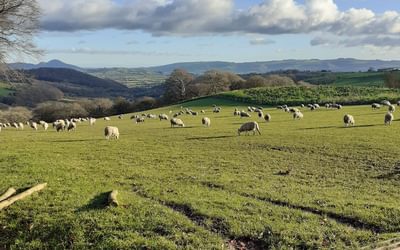 Article · 12 Jun 2021
The beauty and the trials of Glyndŵr's Way
Emma Sawyer and a friend were walking the whole of Glyndŵr's Way National Trail with the help of the Cicerone guidebook. And despite the after effects of several bottles of...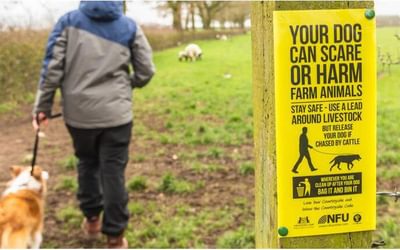 Article · 19 Jun 2021
Walkers and livestock: how to behave around animals
Natalie Simpson explains how best to minimise the potential risks - to yourself and the animals - when out walking around livestock
Podcast · 12 May 2021
#AskCicerone: equipment for long-distance walking in the UK
In our latest #AskCicerone episode, we ask Marketing Director and guidebook author Lesley Williams for her advice on equipment for long-distance walking in the UK. Offering tips...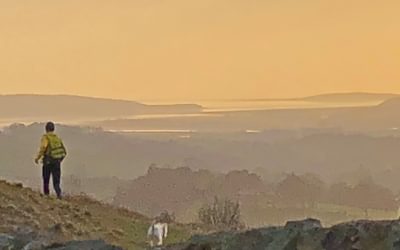 Article · 9 May 2021
How to get hill-fit and train for long-distance walking
Here are some top tips to build distance and strength to help you prepare your body for the hills, mountains and trails. If you're relatively new to walking, we hope that these...
Live event
Our next event is a Corsica special - I hope you'll join us. You can catch up on all our previous live events at cicerone.co.uk/live.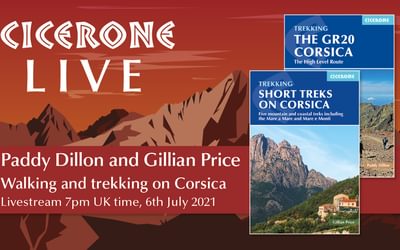 Live · 6 Jul 2021 7:00pm
Walking and trekking on Corsica with Paddy Dillon and Gillian Price
In our July Cicerone Live event, join Cicerone authors Paddy Dillon and Gillian Price to explore walking and trekking on Corsica.
New guidebooks