Subscribe to our Newsletter
---
Join over 30,000 outdoor enthusiasts to discover what's new at Cicerone. The newsletter comes out every two weeks, and you can see the most recent newsletter included below, to get an idea of what it's like. We don't fill your 'inbox'!
With a mix of news about guidebooks, trip reports, expert advice, events and podcasts, we also occasionally arrange some exclusive offers and competitions. We really value your opinion too, so we may sometimes ask if you would like to give us your thoughts on Cicerone's new titles and development ideas.
And, as an added bonus, we will give you a 20% discount voucher for your next purchase. This offer can only be used once and is only applicable to printed guidebooks.
Join our mailing list
Sign up today for a 20% discount on your next purchase. Join over 30,000 enthusiasts from around the world. If you don't love our mix of new books, articles, offers and competitions, you can unsubscribe at any time. We will never spam you, sell your data or send emails from third parties.
Our Latest Newsletter
September News: Hiking in France video | New podcast | Timmy Mallett
Hello everyone, I hope you are keeping well.
We're starting to think more about overseas trips, so we're sharing an account of walking parts of the Pacific Crest Trail (it is pretty long) and also a charming video about the Robert Louis Stevenson trail in France.
Our next live event is with the 'Utterly Brilliant' Timmy Mallett, of 90s childhood TV fame, who will be talking to us about his epic cycle along the Camino de Santiago. It's sure to be fun and I hope you'll join us. If you can't make it you can watch this and all our live events on our website.
Our latest podcast is the highlights from our book launch with Joss Naylor and Mhairi Helme. What a great evening - I think I can safely say we all learned a lot from Joss and if you want to know what his favourite sheep is, or more running-related info, then you can either watch the full event or listen to the podcast.
Oh yes, and we have some brand new books as well. The Book of the Bivvy is finally here, thank you for your patience, and the others will be here soon.
All the best for now,
Hannah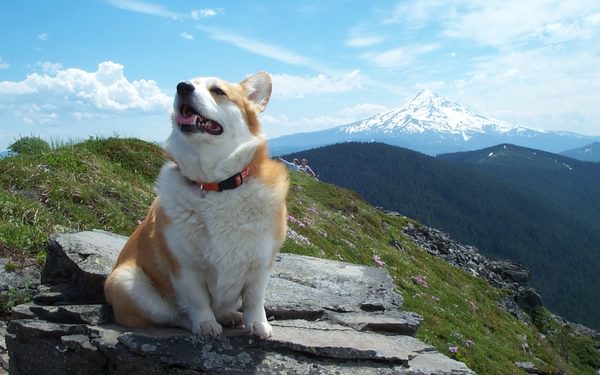 Article · 18 Sep 2021
Cherry-picking routes on the Pacific Crest Trail
Time. We only have so much. The Pacific Crest Trail can be one of the most enjoyable treks of a lifetime, but it takes five to six months. Mark McLain gives a couple of examples...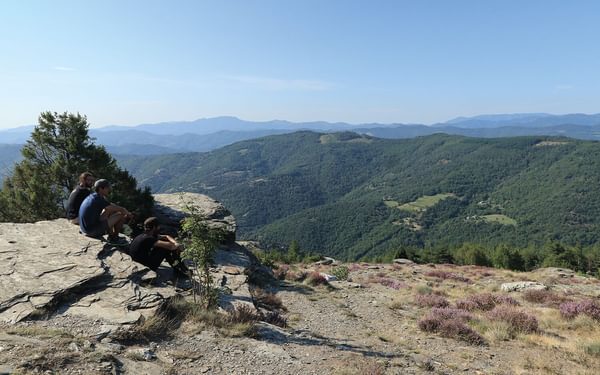 Article · 11 Sep 2021
Highlights of the Robert Louis Stevenson Trail
Nike Werstroh and Jacint Mig, the authors of Cicerone's Trekking the Robert Louis Stevenson Trail, have made a film of the highlights of the 272km trail through France's Velay and...
Live event
Our next live event is a very special book launch with the King of the Fells, Joss Naylor. We'll be chatting to Joss about his life on the fells and his new book. We'll also have giveaways throughout the evening. We'll make sure there is plenty of time for questions too. It's going to be fun and I hope you'll join us. You can catch up on all our previous live events at cicerone.co.uk/live.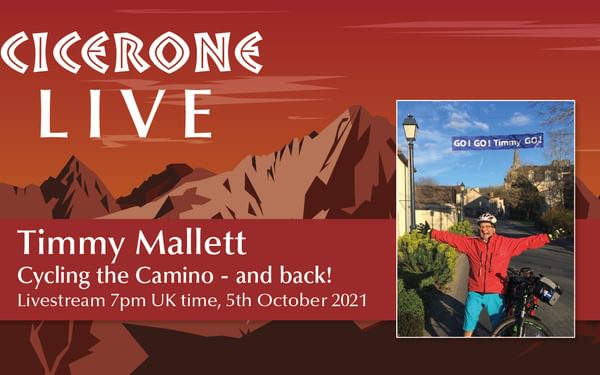 Live · 5 Oct 2021 7:00pm
Timmy Mallett on cycling the camino - and back
Timmy Mallett, of 90s childhood TV fame, will be talking to us about his epic cycle along the Camino de Santiago in honour of his brother Martin who believed in the power of...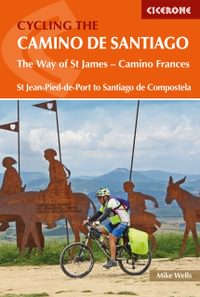 Cycling the Camino de Santiago
The Way of St James - Camino Frances
£13.46
Guidebook detailing the 850km cycle route from St Jean-Pied-de-Port in southern France to Santiago de Compostela, following the original pilgrim route, with optional road variants. Suitable for most abilities and bikes, the route is presented in 19 stages averaging 45km each, with notes on the religious significance and local sites of interest.
More information
New podcast
New guidebooks