Subscribe to our Newsletter
---
Join over 30,000 outdoor enthusiasts to discover what's new at Cicerone. The newsletter comes out every two weeks, and you can see the most recent newsletter included below, to get an idea of what it's like. We don't fill your 'inbox'!
With a mix of news about guidebooks, trip reports, expert advice, events and podcasts, we also occasionally arrange some exclusive offers and competitions. We really value your opinion too, so we may sometimes ask if you would like to give us your thoughts on Cicerone's new titles and development ideas.
And, as an added bonus, we will give you a 20% discount voucher for your next purchase. This offer can only be used once and is only applicable to printed guidebooks.
Join our mailing list
Sign up today for a 20% discount on your next purchase. Join over 30,000 enthusiasts from around the world. If you don't love our mix of new books, articles, offers and competitions, you can unsubscribe at any time. We will never spam you, sell your data or send emails from third parties.
Our Latest Newsletter
Extra News: Walking the Brittany Coast Path | Wales Coast Path 10th anniversary | Win a Pembrokeshire walking holiday | Join our team!
Hello everyone,
This month, in three brand new articles, Carroll Dorgan explores the spectacular highlights and distinctive history of the Brittany Coast Path and in our latest podcast you can catch the highlights of last month's Cicerone live event on all things Dolomites.

Thursday 5 May marked the official 10 year anniversary of the Wales Coast Path (WCP) and we are celebrating this momentous occasion, and the publication of our new edition of Walking the Wales Coast Path by Paddy Dillon, with some fantastic activity. Firstly, Sarah Williams, adventurer and founder of Tough Girl Challenges, is currently walking the WCP and vlogging her experience for us. You can find out more about Sarah's journey in our news update below.

Our Monthly Focus page for May is all about wonderful Wales and we've pulled together a collection of articles, podcasts and events on this magical place for you to enjoy. We've also teamed up with Large Outdoors to offer one lucky winner the chance to go on a free Pembrokeshire walking holiday and you can find out how to enter below as well.
Finally, we are recruiting! We'd like to find a Production Editor to join our small team here in Kendal. If you think you'd be ideal for the job or you know someone who might be, check out the role on our website and for details on how to submit your CV and cover letter.
That's all for now! Speak soon.
Louise
New articles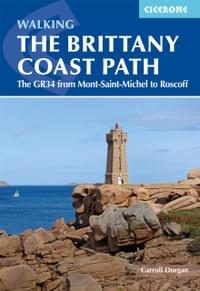 New podcast
Podcast · 27 Apr 2022
Dolomites Live Event Highlights
This episode is the highlights from April's Cicerone Live event on The Dolomites - an exciting and adventurous holiday destination in both summer and winter. Join Hannah and Dolomites enthusiast, Joe Williams as they discuss where you can walk,...
Celebrating the 10th anniversary of the Wales Coast Path
News · 19 Apr 2022
Sarah Williams walks the Wales Coast Path in its 10th anniversary year
To celebrate the 10th anniversary of the Wales Coast Path this year, adventurer and founder of Tough Girl Challenges, Sarah Williams has teamed up with Cicerone Press to walk the...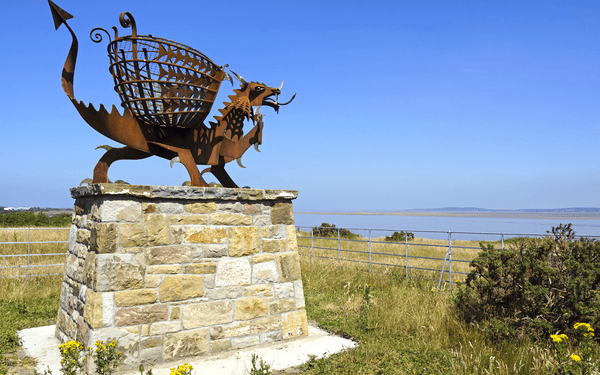 Focus · 1 May 2022
Wonderful Wales
Even if you have been to Wales before, there is always something new to explore in this wonderful country. From cycling through the green countryside to long-distance coastal challenges, scrambling something gnarly or an easy low-level walk, Wales...

# Competitions
To celebrate the 10th anniversary of the launch of the Wales Coast Path, Large Outdoors and Cicerone have teamed up to offer you a fantastic prize pack, including a walking weekend getaway on the Pembrokeshire coast.
Join our team!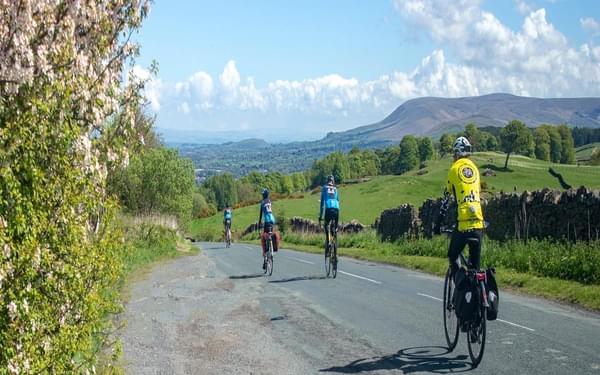 Feature · 25 Apr 2022
Job vacancy - Production editor
An exciting opportunity to join Cicerone's small team making great guides in a busy production environment with exposure to printed and digital content and workflows, and to make an all-round contribution to the team and the business.