BookSource is closed for stocktake and orders will not be processed until the 24th.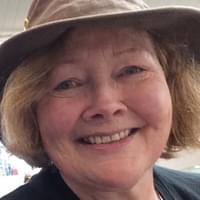 Christine Evans
---
Christine Evans trained as a nurse in London. She worked in Canada for a year, trained in Occupational Health at Manchester Polytechnic and then worked at Aston University's Student Health Practice. Then followed two years working with a Doctor operating a 'GP' practice at The British Embassy in Moscow after which she left to do a degree In English Literature at Loughborough University.
Since then she has completed The Pembrokeshire Coast Path, Camino de Santiago, The West Highland Way, The Via Francigena and is currently writing up her diaries of the latter into a book.
@solviturambulando on Instagram