We have resumed delivery for International orders but there may be delays due to Coronavirus. Thank you for your patience.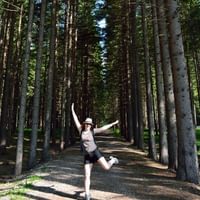 Gail Delahunt
---
Gail Delahunt is an avid adventure traveller with ample experience in walking holidays in particular. Gail has trekked across the Camino de Santiago, Romania, Dolomites in Italy, Yosemite National Park in California, King Canyon in Australia to name a few.
Not one to sit around, Gail is always outdoors and often found guiding walking groups within her home country of Ireland and further afield. Luckily for Gail she works for a walking holiday specialist company so has her finger on the pulse of the most popular walking routes and why she also has a few gems up her sleeve that have not yet been over exploited to tourism, off the beaten track trails. Follow her blogs for more updates and expert tips on how to survive, enjoy and thrive from a walking holiday.