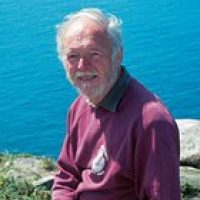 John Higginson
Originally based in North West England, John Higginson was a long distance fell-walker for many years. After retiring from his headmaster post at a Cheshire primary school, he took up long distance cycling in Europe. He had been a keen cyclist in his youth, so it was great to pick this up again.

After researching, cycling and writing the Way of St James, a cyclists' guide to the medieval pilgrim route from Le Puy in France to Santiago de Compostela in Spain, he and his wife Andrea cycled both South to north and east to west across France, the Danube cycleway and the route of the river Loire.

For the past 15 years they have lived in the Lot valley, close to the pilgrim route.