Coronavirus status – our office is currently closed and staff are furloughed. You can still buy books and ebooks, but any essential messages should be to info@cicerone.co.uk. Please do not phone. Thank you!
Mark Charlton
---
Someone once described me as a polymath; I had to look it up. But I guess it fits: father, writer, painter, kayaker, cyclist, thinker, collector, nature lover, adopted Welshman, one time climber and occasional saxophonist.
I'm blessed with three boys and a wonderfully supportive wife; I split my life between Wales, which has been my home, on and off, for more than twenty years and France where I spend increasing amounts of my time. I'm lucky at work too, with a flexible job in communications that gives me (almost) enough time to spend on the things that really matter.
1 Article Available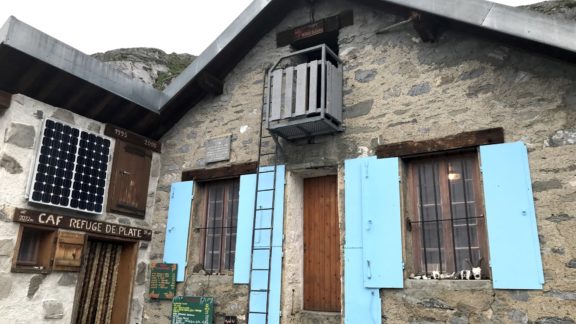 Article · 7 Sep 2019
Writer and blogger Mark Charlton visits the Refuge de Platé in the Haute Savoie on a night of fires and celebration.